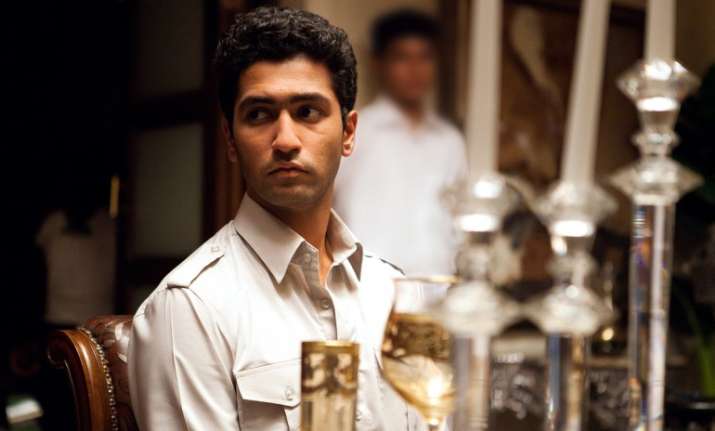 Vicky Kaushal, who earned rave reviews for his portrayal of Pakistani army officer in Meghna Gulzar's Raazi has come a long way from holding an engineering degree to a career in acting. The actor says he remembers feeling alive when he entered Bollywood. In a recent interview, the 30-year-old actor spilled beans on many aspects of his life.
"I never pondered during my struggling phase that I should have become an engineer as I knew that was not my life. I couldn't have lived it, it would have been a very claustrophobic life. Here whatever be the struggles, I was enjoying it. I was breathing, I felt I was living my life. It was a beautiful phase. The struggles were there but never bogged me down. Even during the struggle period I knew this is what I want to do," Kaushal said.
The actor says as he had seen the way his father, noted action director Shyam Kaushal, had grappled to make a mark in the film industry, he was prepared for every challenge. "Subconsciously that happens. It gave me strength. I have seen my dad working with utmost sincerity and integrity, the sacrifices he made. I have also seen the rewards if you give your best, you get your worth. My dad has always inspired me," he says. 
"My job is to give my best and where my journey would take me is something that I have left to God. I am not much of a planner, I am more of a doer," he adds. The actor believes engineering prepared him for the hard work he would have to put in the film industry. "At my place, it was like, whatever I do in life, graduation is very important. I am not using algebra or anything now in my work but the habit of working hard helps you. I never regretted that why I did not leave it (degree) in between. It was clear that whatever career option I take it will happen post graduation," he says. 
Kaushal says he always had an inclination towards cinema. In college, he was an active theatre participant. "One day, I just felt I don't belong here (engineering), this life is not in sync, this is not meant for me and I need to think of what I need to do in life. I had to dig deep in my heart and think what really gives me happiness, then came, the answer..." he says. 
After the actor completed his graduation in 2009, he took a six-month acting course to prepare for something he wanted to do for the rest of his life. "(Despite) being an industry kid, I had hardly been on a film set. I wanted to know how a few pages of script and how 200-300 people come together from all walks of life and how it all translated on celluloid," he says. Kaushal says he knew life would take its course and he was ready to wait for an opportunity. "I was 22-years-old and I was not in a hurry. I was not desperate to come in front of the camera. I knew that when I am in front of the camera, there is no trial and error mode. It is a test. You either fail or pass," he says. 
The actor remembers going through the audition phase and how he would return home disheartened when rejected. "I was prepared for the struggle that was involved with this whole process. I knew it would not be possible without the struggle. I had to step out, knock doors, meet people and prove my worth as an actor. I was self-motivated to do that every day," he adds
Vicky Kaushal will next be seen in Ronnie Screwvaala's film on Uri attacks. He will play the role of a Para Commando in the Special Forces in the film. Helmed by debutante director Aditya Dhar, the movie also features Yami Gautam.
(With PTI inputs)
For all latest news, keep checking our Facebook page