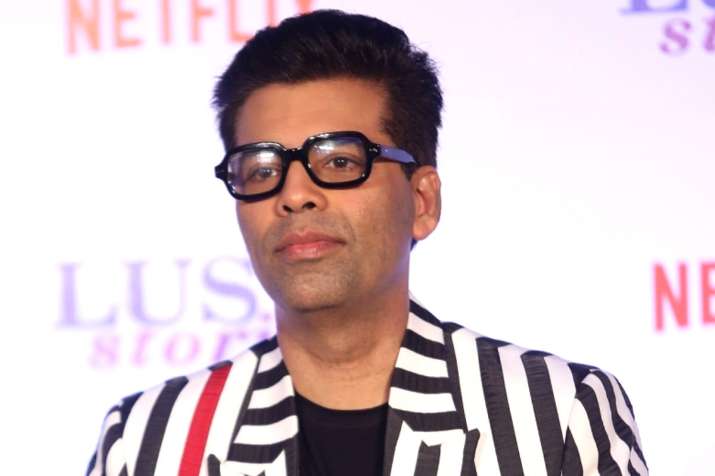 Bollywood filmmaker Karan Johar, who is stepping out of his comfort zone with historical drama Takht, vouches to treat the story with dignity. KJo says that the multi-starrer period drama is based on a true historical account.
Sharing an insight into the story, Karan said: "The film is based on a true historical event that transpired... It is embedded in history and that is why it is important to tell the way it was."
Karan Johar talks about depiction of romance in Bollywood movies, says lust is replacing love on-screen
Considering what happened to Padmaavat which also had a historical reference, isn't it a risky genre to explore? Karan said: "It is not my interpretation of history but what happened then. The story is based on the Mughal empire and what people know... Every writer and director has their interpretation of history, but in this case, we are not creating anything. It is based on the historical facts and we are doing it with a lot of dignity."
The film features an interesting cast including Ranveer Singh, Kareena Kapoor Khan, Alia Bhatt, Vicky Kaushal, Bhumi Pednekar, Janhvi Kapoor and Anil Kapoor. Asked if it was tough for him to choose actors for the project, he said: "Partially yes, but eventually I am happy with the cast that I have. I think this is one film that I am directing where I took some time to reach the cast."
Karan is also one director-producer who gives his writers due importance and prominent credit. Talking about it, he said: "Filmmaking is a writer's medium. It is not a director's medium. It is not an actor's medium... In our industry, directors and actors are taking the limelight, but writers are the heartbeat of a film. So they should be given the importance. And there is no point of giving credit in the closet door... One should give them credit out there."
As there is a possibility of comparison of his first ever period drama with those of Sanjay Leela Bhansali, who is known for the genre, does Karan feel any pressure? "Well, nothing ventured, nothing gained. And eventually, you have to go out of your comfort zone to create something special. I think Mr. Bhansali has achieved some of the most beautiful pieces of cinema, his work is of a beautiful canvas. I am an admirer of his work as a fraternity member. But my film cannot be compared to what I have done or anybody else has done," he said.
Kangana Ranaut lashes out at Karan Johar for staying silent on the #MeToo movement
Does he get to listen to criticism as he is one of the powerful filmmakers of Bollywood? "I only give them (people) the right to do so... I do not create a distance from them. So, they can tell me if something is wrong. I allow people to be critical of me and be honest," answered the filmmaker.
(With IANS inputs)
More stories and picture galleries
For all latest news and updates, stay tuned to our Facebook page