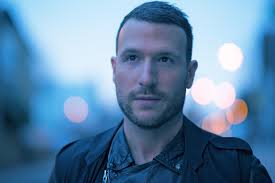 Dutch DJ Don Diablo feels he has a romantic relationship with India, and says he planned a multi-city tour in the country as he felt they need to make more "love" to each other. "I am very excited. I really work hard to get these mini tours from the ground because for some reason it is very hard for bigger DJs to tour through India," Diablo told IANS over the phone from Amsterdam. 
"We know there are festivals and there are big DJs there but for some reason it is very hard to organise mini solo-tours. It is a personal quest for me to come back to India and see if I could do at least three solo shows performing for the fans."
Diablo will be performing in Mumbai (June 22), Bengaluru (June 23), and Hyderabad (June 24), as a part of Sunburn Season Closing Party. This is the third time that the 38-year-old Dutch DJ-singer-music producer will be performing in the country. 
On his bond with the country, he said: "It is a like a romance. We fall in love more and more. Every time I come to India I fall in love with the people and the country. But it is always too short because you have only 52 weeks in a year and many many cities in the world.
"For me, it is not enough to go to India one time in a year. I felt the romance needs to kind of expand and we need to kind of make love more to each other and that is why I am coming to India."
Diablo says it is necessary. 
"I love the culture, the people, the movies, the colours and the food. I love everything about India." 
(With IANS Inputs)