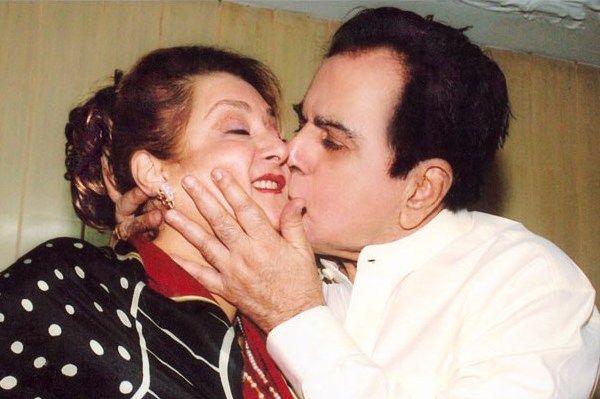 Star couples Dilip Kumar and Saira Banu completed 51 years of togetherness today. The couple tied the knot in 1966 and the unconditional love between the duo is something which everyone desires for. 
Earlier in an interview to a channel, Saira revealed about her liking for Dilip Kumar. Saira said that she was so inclined for Dilip Kumar that she decided to marry him at a very tender age of 12. 
Love at first sight: 
Saira feels herself lucky enough that her long dream of marrying Dilip Kumar came true. Dilip and Saira's love story can be called a love at first sight. She was so impressed with the persona of Dilip Kumar that she couldn't took her eyes off hi  when she met him for the very first time. 
Tragedy King Dilip is an angry man too: 
Saira said Dilip Kumar is Pathan and Pathan's never says sorry. But she said he is like a child and often behave like them at home, revealed Saira earlier during an interview in Pakistan.  
When Dilip refused to work with Saira in Ram and Shyam: 
In 1967, Saira was roped in to work along with Dilip in Ram and Shyam. But Dilip Kumar refused to work with Saira calling her too young to star opposite him. But Saira was adamant to work with him and signed many films with him. 
Thank you Almighty God for making our journey beautiful with joy & peace. pic.twitter.com/xVJnIOgvL3

— Dilip Kumar (@TheDilipKumar) October 11, 2017