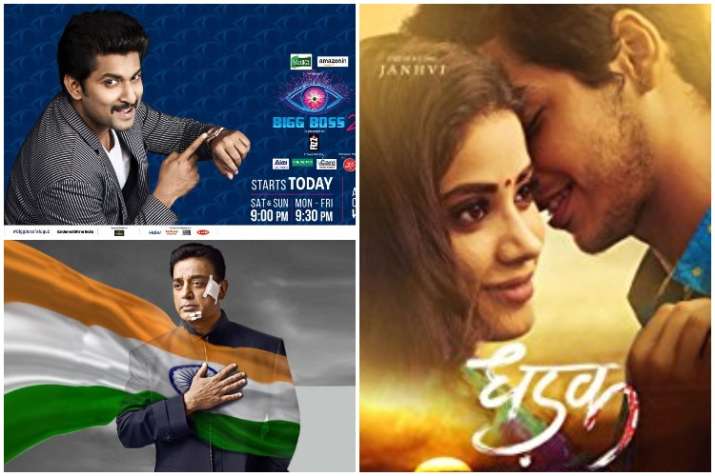 Dhadak is a much-talked-about Dharma Productions project that has been in news since a long time not only because of the magnanimity of the project but also because it is the Hindi remake of the Marathi Blockbuster, Sairat. Apart from this, it is Sridevi's daughter, Janhvi Kapoor's debut film in Bollywood.
Dhadak's trailer released today. Filmmaker Karan Johar announced the release on his Instagram.
Dhadak Trailer launch pictures
Dhadak isn't the only big project to be lined up with its trailer launch. Later today, Kamal Hassan will unveil his film Vishroopam 2's trailer. A sequel to 2013 hit Vishwaroopam, the trailer will be released in three languages. While Aamir Khan will release the Hindi trailer, Shruti Hassan and Jr. NTR will release the Tamil and Telegu versions. Shruti Hassan announced the trailer release on Instagram, with the caption "So thrilled to be releasing the Tamil trailer of VR II on the 11th of June !! #mydaddy #parttwo #tamil#vishwaroopam2 #trailer"
Another big event is the launch of Bigg Boss Telegu that took place last evening. The highlights were the TV debut of Tollywood actor Nani. While the first season was hosted by Jr. NTR, Nani also seems to be a promising element of fun to the daily drama. 
For latest Bollywood news, views, gossip, photos and videos, click here