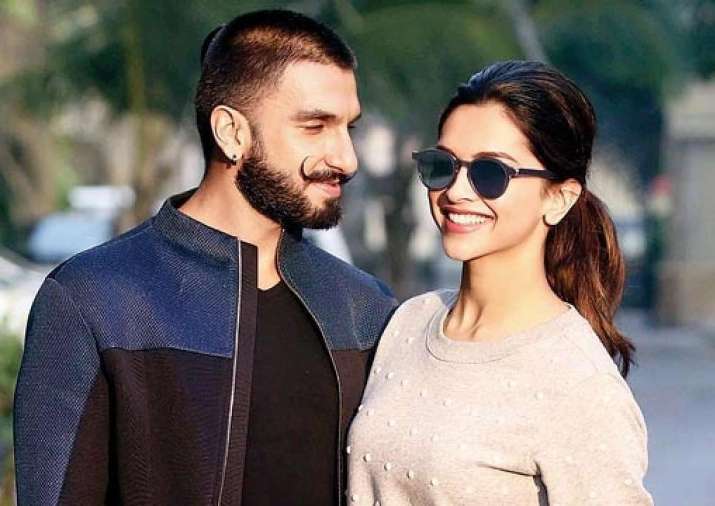 Deepika Padukone and Ranveer Singh were slated to tie the knot this year in November. However, this latest report by a leading media house might break the hearts of several DeepVeer fans. According to the latest updates, Ranveer and Deepika might not be walking the aisle this year. The big fat Bollywood wedding might get further delayed. As per the report, the couple is pushing the wedding dates further as the bride-to-be Deepika Padukone was getting cold feet. While Ranveer Singh is all set to enter the double's club, the Padmaavat actress is still struggling with her commitment issues.
"Ranveer is completely committed to the relationship and wholeheartedly devoted to her. But Deepika fears her heart may be broken again and this time she won't be able to take it," a close friend of Deepika Padukone was quoted telling a leading daily.
It's not unknown how Deepika Padukone got her heart broken in the hands of Bollywood heartthrob Ranbir Kapoor and its aftermaths on her mental health. She rose up from depression and started crusading mental health awareness in the country with her The Live Love Laugh Foundation. She moved out of the darkest phase of her life, but the effects it left behind on her mind are still there. She hasn't really been able to make peace with her past. Hence, she is reluctant to give herself completely into a relationship.
The source also revealed that Deepika Padukone was keenly willing to exchange wedding vows with Ranbir Kapoor.
"She was looking at a life ahead with Ranbir. She wanted marriage and babies and was even ready to give up her career to be Mrs Ranbir Kapoor. They broke up and Ranbir moved on," reads a leading daily report.
Deepika Padukone admitted that she still has feelings for Ranbir Kapoor at press conference. When asked if she still loved Ranbir, she said, "Of course I do. I don't think that every feeling has to be broken down as I don't believe that emotions are unidimensional anyway. Feelings and emotions are very layered."
Going by this latest report, the DeepVeer fans will have to wait for some more time to see their favourite couple walking the aisle.
Meanwhile, Deepika Padukone and Ranveer Singh are openly indulging in some PDA on social media. During Sonam Kapoor and Anand Ahuja's wedding reception, a picture of dishevelled Ranveer Singh trying to make a call surfaced on social media. Fans were sure that the lovestruck actor must be missing Deepika and hence, he was giving her a call. When a fan page posted the picture on Instagram, Deepika Padukone dropped a cryptic comment confirming that it was her whom Ranveer Singh was calling that night.
Not only this, Ranveer Singh never fails to notice any latest picture put up by Deepika Padukone on her Instagram. He drops mushy comments without inhibitions and make headlines. During Cannes 2018, the Gully Boy actor couldn't stop himself from gushing over his ladylove's glamorous look at the French Riviera. And so, he went on a commenting spree which was no less than an 'aww-dorable' moment for the DeepVeer fans.
Meanwhile, we can just hope that the couple soon settle their commitment issues and give us another big fat Bollywood wedding.