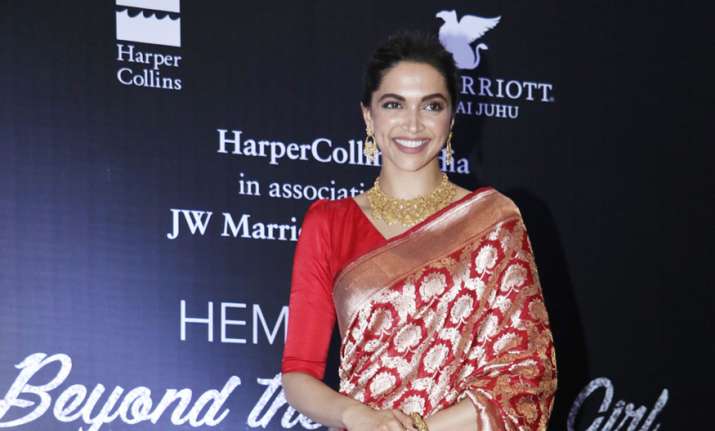 The beautiful and talented actress Deepika Padukone opened up about her educational qualification at the launch of veteran actress Hema Malini's biography "Hema Malini: Beyond the Dream Girl". The actress, who is all set to feature in Sanjay Leela Bhansali's period drama Padmavati, said stardom and sacrifice go hand-in-hand and an individual must exhibit enough dedication to achieve their goals.
"I haven't gone to college. I just managed to finish my 11th and 12th (standards) also because by then I had become a successful model. And while I lived in Bengaluru, I still had to go to Mumbai and Delhi a lot of times for work", Deepika Padukone was quoted as speaking at the event.
The 31-year-old actress further said, "Then I tried doing my first year of degree, (but) I couldn't do that. I tried distance education, I couldn't do that as well. So, I am just 12th pass and my parents had a lot of issues with it back then".
Deepika also spoke about her her role as Queen Padmavati and said it has been one of the most memorable roles of her career. 
"I feel extremely fortunate to have worked repeatedly with someone like Sanjay Leela Bhansali. Over five years and three consecutive films, back to back, in extremely challenging, empowering and powerful roles that he is known to give women. 
"'Padmavati' has been an extremely exhausting experience... We shot non-stop for almost seven-eight months. I feel certain characters don't leave your system," she said. 
The period-drama features Shahid Kapoor as Maharawal Ratan Singh, Rajput ruler and husband of Padmavati, played by Deepika. Ranveer Singh, will be seen as Alauddin Khilji, the Delhi sultan, who falls in love with Padmavati. The film is slated to release on December 1.
(With PTI Inputs)
For more entertainment news and updates, follow our Facebook page