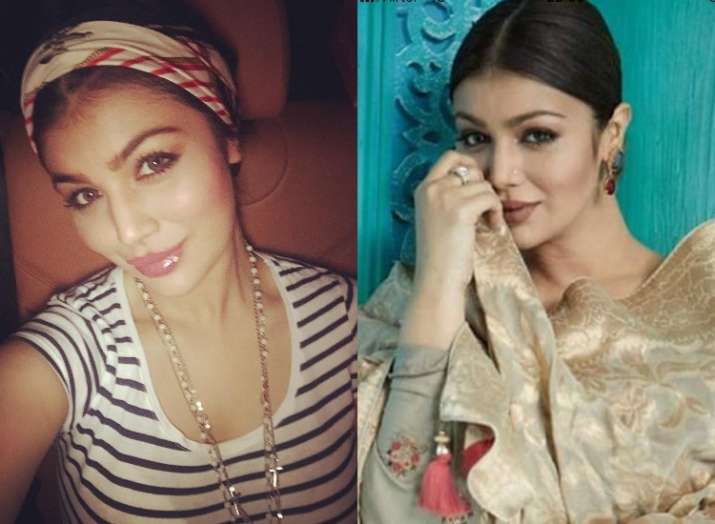 Bollywood actress Ayesha Takia has been away from the showbiz for quite some time now. The lady, who is married to Farhan Azmi, son of Samajwadi Party leader Abu Azmi and is a mother of an adorable little munchkin Mikail Azmi, last faced the camera seven years ago. But now she is back, not on the big screen, but for a photo-shoot.
Although the photo session was for an ethnic wear fashion brand, her lips gained much attention. Ayesha has already been a hot topic on the internet for her alleged 'plastic surgery'. This was the first time that the actress has made a public appearance after reportedly going under the knife.
While talking about the long list of allegations made on her and her reaction to all the trolling, Ayesha Takia revealed that she is not much bothered about it. She feels that not just a celebrity but normal people also get trolled on the internet. For example, Ayesha talked about her sister Natasha who got trolled on the social media even when she is not a celebrity. Natasha fell victim to all the trolls because of her tattoos and various looks.
Ayesha also believes that one should not only see the negative aspect of social media where people are just telling you all kinds of things but also focus on the good things that social media has brought. When asked about her surgery and her distance from the limelight, Ayesha revealed that she was going through a different phase of her life and need some time to accept the change and understand who she really is.
She further said, "getting married, having a child, travelling, starting different businesses have taught me a lot of different aspects of who I was or what I love about life"
Ayesha was heavily trolled on the internet after her 'lip surgery'. One of the users tweeted, "When your husband is a rich businessman and you don't know how to spend the money. Another one said,"Maths gone wrong. Subtracting something and adding it at wrong place = zero.Ayesha Takia #AyeshaTakia,". Some even went out to compare her with Kim Kardashian and Kylie Jenner. "Ayesha Takia is the Indian Kim Kardashian after plastic surgery," wrote one. Another person tweeted, "Kim Kardashian + Kylie Jenner == AYESHA tAKIA." A third tweet even termed her 'gareebon ki Kim Kardashian.
We all know about social media. These vile comments did not bog down the beautiful actress. More power to you, girl.