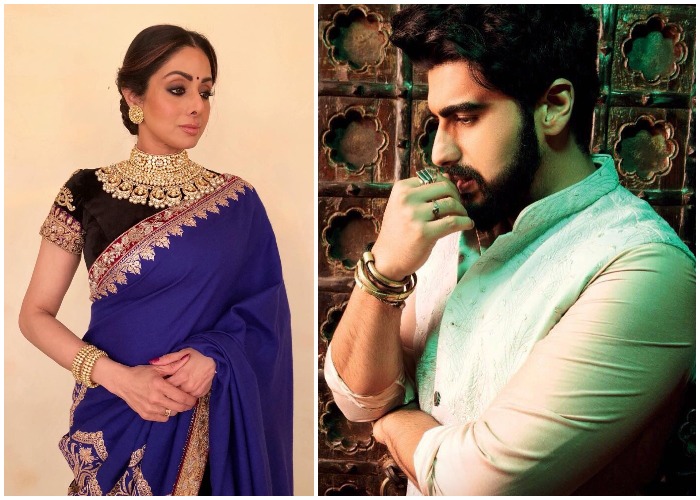 The last week of February has been a tragic one for the film industry, as it lost one of its most precious gems with Sridevi's sudden demise. The veteran actress was found submerged, unconscious in her bathtub by her husband Boney Kapoor on the fateful night of February 24. The actress was in Dubai to attend her relative Mohit Marwah's wedding. Although her family never let her stay alone in a foreign land, that day Sridevi chose to stay back in Dubai to shop for her daughter Janhvi Kapoor. Ever since her death, Bollywood hasn't been the same.
On Tuesday, Sridevi's eldest daughter Janhvi Kapoor has turned 21. But the day isn't as joyful as it used to be when her mom was around. A few days ago, she wrote a letter expressing her feeling on losing her mom, her best friend. Boney Kapoor also recounted what happened on that unfortunate night. It was Arjun Kapoor who was mum about his stepmother Sridevi's death. Though he has been an active part in carrying out all the funeral rituals, the actor hasn't spoken a work regarding her demise until now.
On Monday, Arjun Kapoor posted a quote by writer RM Drake which reads as follows, "You're brave because life gives you every reason to want to give up and still, you rise, you pick yourself up and carry on"
"One Day at a time...", he wrote in the caption.
Arjun Kapoor has been frequently spotted at his family's side ever since Sridevi left for her heavenly abode. He even travelled to Dubai to be with her father to claim Sridevi's mortal remains.
On March 1, Sonam Kapoor posted a statement on the Kapoor family's behalf and pleaded for privacy as they grieved. She also stressed that our priority should be Sridevi's two young daughters, Janhvi and Khushi.
Arjun Kapoor was shooting in Amritsar for Namaste England with Parineeti Chopra. He flew back to Mumbai after he heard the news of Sridevi's death.