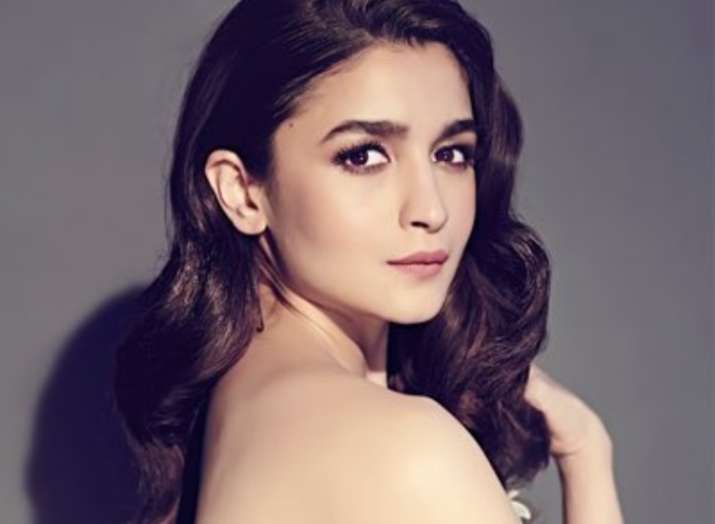 Rumour mill has been loaded this year with Bollywood beauty Alia Bhatt and handsome hunk Ranbir Kapoor's relationship headlines. From Alia wearing a jersey with Ranbir's lucky number on it to father Mahesh Bhatt claiming it out loud that the duo is in love, Alia and Ranbir have managed to steal the limelight many times this year. Recently, Alia participated in a question-answer session with fans on Twitter where she was asked about everything from her current favorite song to the best part of being an actor and she had answers to all of them. Interestingly, one Twitter user asked Alia if she can be called Alia Kapoor and the actress' reply is worth a million.
When a fan named Himanshu Kakani on Twitter asked Alia Bhatt about calling her Alia Kapoor, she asked him instead if she can call him 'Himanshu Bhatt'. Well, that is some witty answer Alia! Check out the Twitter conversation Alia Bhatt had with a fan:
Can I call you Himanshu Bhatt? https://t.co/3jRIcZLEzK

— Alia Bhatt (@aliaa08) December 13, 2018
Recently, Alia Bhatt's father Mahesh Bhatt while talking to The Telegraph got candid about Alia and Ranbir's relationship and spilled the beans about their future plans. He said: "Well, of course they're in love. You don't need to be a genius to get that! I love Ranbir... he's a great guy." He even refused to give any relationship advice to his daughter and said he never took any advice as a youngster. He also thinks that every person has the right and intelligence to decide for himself/herself. The filmmaker even believes that the institution of marriage should be questioned in the second decade of the 21st century.
Alia Bhatt also reacted on her father Mahesh Bhatt's comments about her relationship status when she appeared ay Nickelodeon Kid's Choice Awards on Thursday evening. She said, "To be honest, I don't want to talk about it, I am feeling shy. But, I love my father and anything he says obviously means the world to me."
Well, it's clear that love is in the air for Alia Bhatt and Ranbir Kapoor. On the work front, the couple will be seen together for the first time in Ayan Mukerji's upcoming trilogy Brahmastra.
Here are a few more questions that Alia Bhatt asked in her Twitter session-
Different characters, new lives, new world's and having the privilege to make people smile, laugh and cry! https://t.co/eNKm8bUVOr

— Alia Bhatt (@aliaa08) December 13, 2018
​
Next year, Christmas! ❤️ https://t.co/UIcJXq1XQe

— Alia Bhatt (@aliaa08) December 13, 2018
Ummmmm!!! Have all the answers 😂 ( but I clearly don't ) https://t.co/3s3W2sGZ0J

— Alia Bhatt (@aliaa08) December 13, 2018
Mera Naam Tu from Zero https://t.co/Y8rwtDhBCa

— Alia Bhatt (@aliaa08) December 13, 2018
Beautiful 💕 https://t.co/cYf7mHPlnf

— Alia Bhatt (@aliaa08) December 13, 2018
Beauty ❤️ https://t.co/EFoZNlZvGR

— Alia Bhatt (@aliaa08) December 13, 2018
More Bollywood stories and picture galleries
For all latest news and updates, stay tuned to our Facebook page