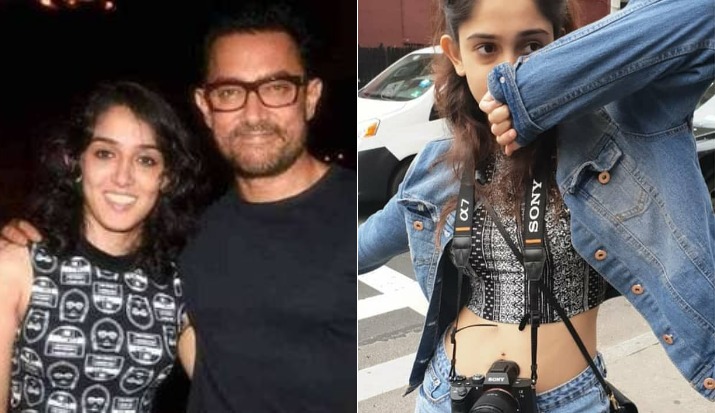 Aamir Khan's daughter has got inked for the first time and shares the picture of her tattoo. Ira took to her Instagram and shares the picture of the tattoo on her forearm. Her tattoo reads, "If we won't, who will?" 
She shared the picture on her Instagram account and captions it saying, "If we won't, who will? #tattoo #firsttattoo #maketheworldabetterplace #keeptrying."
Her tattoo is indeed a creative piece and has an inspiring message. In fact, she also shared a picture in which she is looking absolutely gorgeous. She captioned it as "Here comes the sun. #toohot #summer #sun #makeitrain #butsunsetsarestillpretty."
Aamir Khan revealed that his children Junaid and Ira also want to be the part of the Bollywood industry. They also want to pursue their career in the film industry. However, he has warned them for the expectations that their names hold and also how the industry functions. In fact, Aamir Khan said that he will be honest to review the performance of his children and will not support them if they are not deserving. 
Ira Khan and Junaid Khan are Aamir Khan's children with first wife Reena Dutta.
Aamir Khan revealed on a chat show that "When Junaid said that he wanted to go and train as an actor, the first thing I said was, 'Look, you should follow your heart and do what you want. But when the time comes for you to take your first step as an actor, if I feel that you are not good enough, I will tell you that on your face and I won't actively do anything to support you.' Because that will be unfair for the film and it will be unfair for the audience. If you're good, then you'll get opportunities. Perhaps from me, perhaps from others. That goes for Ira as well."
According to Aamir, Ira also wants to start her career in Bollywood. On being asked when Ira will mark her Debut in Bollywood, he said, "I'm not quite sure what she has in mind but I suspect that she likes the world of cinema and filmmaking. So maybe that's where she would want to go, I don't know."