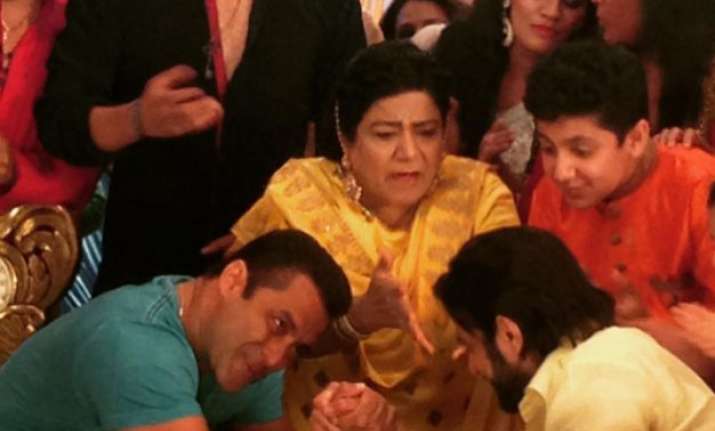 New Delhi: TV serial Yeh Hai Mohabbatein is going to host superstar Salman Khan in the upcoming episode. The bhai will come to meet the Bhalla and Iyer family during the shooting of Eid sequence, to promote his upcoming movie Bajrangi Bhaijaan.
In the Eid sequence, Salman Khan will play arm-wrestling match with Raman Bhalla.
Moreover, the two brothers of the Bhalla family will also have a fight with each other. Mrs. Bhalla's Karan, Arjun aka Raman-Romi will take on each other to prove who is more powerful.
And this fight between the two is not intellectual but physical. Raman and Romi will play arm wrestling to take an estimate of each other's physical power.
The entire family cheers for both Romi and Raman. However, at the end it is Raman Bhalla who wins the match.
So now we know, which brother has got more power. Ishita Bhalla might be proud of his lovely hubby Raman Bhalla.
Catch more telly updates here: