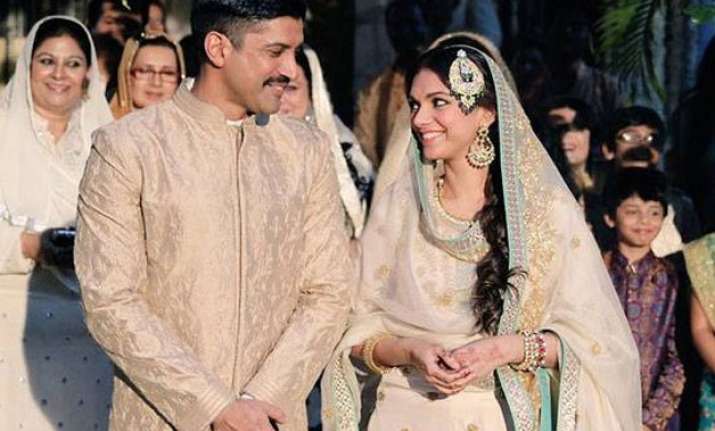 New Delhi: Bollywood actor Farhan Akhtar is one of the most talented and hardworking actors in the industry. He is known for his creative and versatile outlook.
Farhan, who has carved a name for himself as an actor, singer, director, television host and a producer, will now be seen doing some hardcore action sequences in his forthcoming movie 'Wazir'.
Also starring Amitabh Bachchan, Aditi Rao Hydari, Neil Nitin Mukesh and John Abraham, 'Wazir' has created a great aura around itself.
For Farhan Akhtar, it is indeed a special movie, as the actor will hit screen after a long hiatus and will also doing an action film for the first time.
What else is grabbing the eyeballs in 'Wazir' is the amazing chemistry between Farhan Akhtar and Aditi Rao Hydari, who happens to be his love interest in the movie.
This is the first time that Aditi is paired with Farhan, and the actress is indeed very grateful for that as she herself is big fan of the 'Rock On' actor.
According to Aditi, the love story in 'Wazir' is a very intimate and very intense. The songs "Tere bin" as well as the song "Tu mere paas" from the film, have highlighted the chemistry between the two actors. Both songs also show the differences they share and how they please each other later on.
On the other hand, Farhan feels the intensity between the onscreen couple is what makes the love story stand out. He even stated that it was a romantic kitchen scene with actress Aditi Rao Hydari, which is his favourite from the forthcoming movie.
"You see everyone has their own favorite scene in the movie, but this scene with Aditi stands out for me. It took us four or five days to shoot it due to different reasons… Every time I got ready to reconcile with Aditi, my wife in film, something happened," quipped the actor.
Well, 'Wazir' is an emotional journey of two unusual friends — a paralyzed chess grandmaster (Amitabh Bachchan) and a grief-stricken ATS officer (Farhan) — brought together by a twist of fate. And Aditi's chemistry with Farhan adds on the soothing effect to the movie making it more gripping and beautiful.
'Wazir' is all set to the theatres tomorrow, the January 8th.