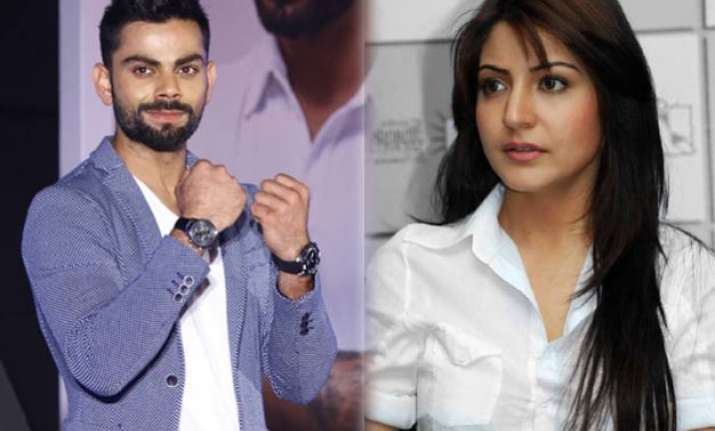 New Delhi: Virat Kohli and Anushka Sharma's break up has been creating quite a buzz from a while now. The tabloids are flooded every day with some or the other gossip about the actor-cricketer couple. However, the news has till not got any byte from either of them.
So recently, Virat Kohli was at the launch event of the luxury watch brand TISSOT and quite expectedly the media gathered there questioned him over his split with actress girlfriend Anushka Sharma.
But, Virat was in no mood to let the media invade his personal life. He batted all the questions with grace and style and even advised the journos to ask the professional queries.
He was asked if he would gift the watch he is endorsing to any Bollywood celebrity (read Anushka Sharma here). To this Virat gave a smart answer and said "I would gift it to someone in my family first. I don't know why that question, what's the connect? Could be a cricket team member as well."
"Let's be professional and stick to what we're here for, not try to be swinging things in the other direction," he added sensing the 'googly' in the question.
Though, even after cricketer's blunt reply, the questions regarding his love life didn't stop. A daring journalist asked Virat about relationship advice which cleraly miffed the swashbuckling cricketer.
He said, "Relationship with who? Anyone? I am not a relationship counsellor. So that's not a question you should be asking me. Ask the expert please."
Virat's attitude clearly depicted that he doesn't want to indulge in any gossip business.
Watch the video here: