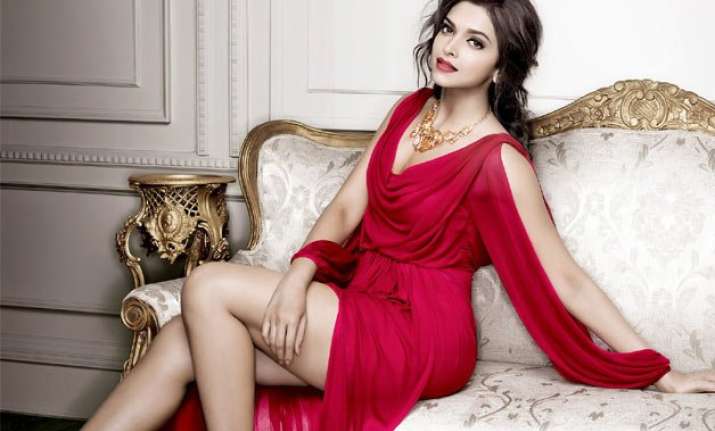 New Delhi: Bollywood actress Deepika Padukone is holding all the aces these days. The actress has given three successful movies in 2015 and is winning accolades for her phenomenal performances in 'Piku' and 'Bajirao Mastani'.
Deepika is now the leading actress of B-town and now after winning over Bollywood, the diva is all set to take over Hollywood.
Deepika Padukone is all set to make her Hollywood debut with 'XXX: The Return of Xander Cage' opposite Vin Diesel.
But it seems that before the diva could step in Hollywood, she is making the actresses run for their money there.
Don't believe us?
Well, the confession is made by one of the Hollywood actresses – Ruby Rose.
Ruby will be sharing the screen space with Deepika in 'XXX: The Return of Xander Cage', but the actress confessed that Deepika is making her nervous before the shooting.
Ruby also admitted that she was in awe of the Chennai Express star's dedication and fitness levels.
She made this confession on the micro-blogging site Twitter a fan praised her with a tweet, "@RubyRose seriously you are a Power Woman !! I would love to workout with u. Hope my dream become one day true".
To this Ruby replied, "@RubyRoseLover0 I don't know man @deepikapadukone is freaking me out with these fitness videos.. I have to catch up.. But pizza".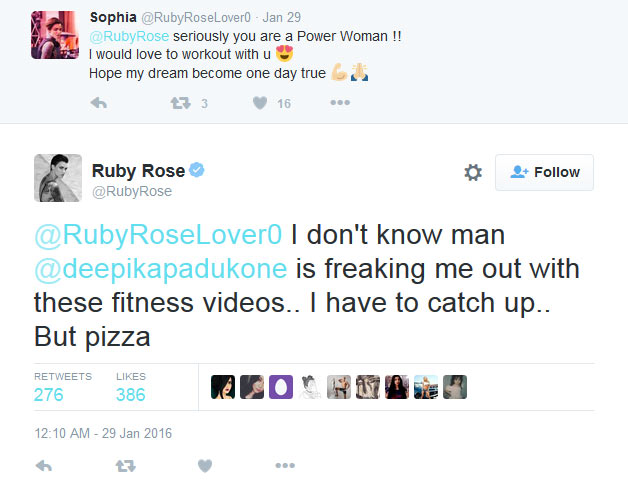 Deepika will begin shooting for 'XXX: The Return of Xander Cage' in February and will also share the screen space with Samuel L. Jackson, Conor McGregor, Jet Li, Tony Jaa an Nina Dobrev in the movie.