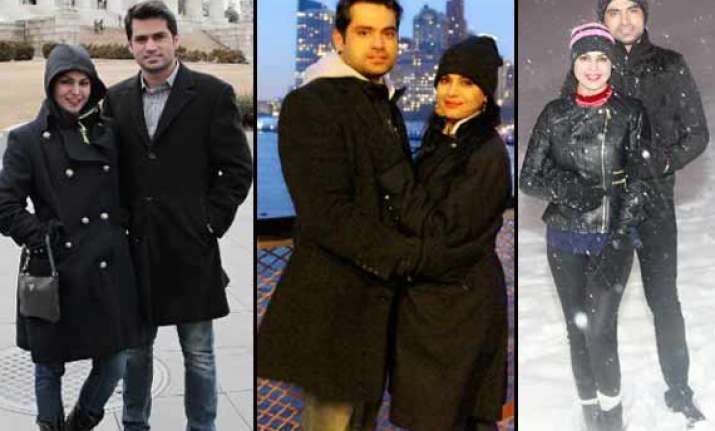 New Delhi: Love is in the air and the newly married Veena Malik is off to UK with her hubby for the Valenine's celebrations.
The actress who is married to the Dubai businessman Asad Bashir is spending a vacation in snowy US. Veena has certainly enjoyed her US trip with Asad from Washington DC to New York, New Jersey, Atlantic City, Baltimore, Philadelphia, Boston.
Enjoying in the snow, the couple look madly in love. Clicking pics all the way, both got lost in the fun filled plans of the day. Asad enjoying the winters with his wife, had a successful outing.
Take a look at all her vacation pics.