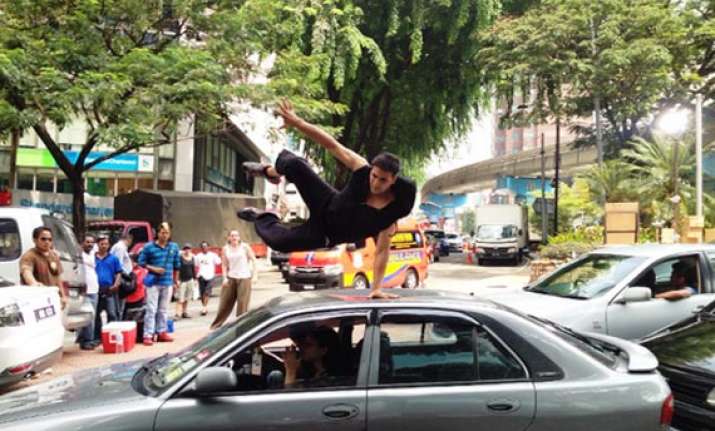 Mumbai, May 22: A truck ran over Bollywood action hero Akshay Kumar's right foot on Tuesday.
He was immediately rushed to a hospital in Versova, where he was given first aid, and after tests ruled out fracture, he was discharged, says a report in Mumbai Mirror.
The report quoted a source as saying that the accident took place in Film City, where an action scene involving a speeding truck was being shot.
During the stunt, the driver somehow missed the timing, and Akshay who tried to get away from collision, had his toes run over by part of the wheel.
His wife Tinkle rushed to his aid, and took him to hospital.