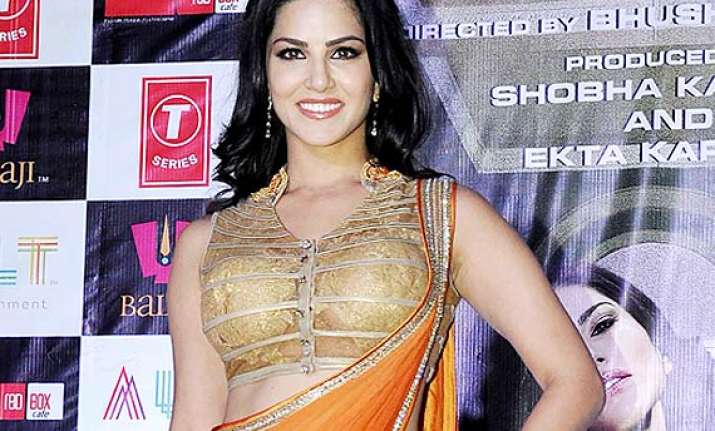 Sunny Leone, the adult star turned hot-sassy Bollywood actress is all over these days. Sometimes for her steamy hot scenes in her latest horrex drama, 'Ragini MMS 2,' and sometimes just due ot her uber sexy frame and stints.
While this exquisite babe seems not bothered about all the rumours being generated around her every now then, we just got a ray  of humour when we asked people what if they get to hear that their very own raunchy diva is pregnant. Didn't your eyes bulge out?
The reactions were hilarious when we made this statement in front of Sunny's ardent fans. While it was a fun to see the reactions and contrary statements after hearing the news for most of the people, a few remained not-so-bothered.
Sunny has proved her metal already in Bollywood with her extraordinary sassy avatars first in Jism 2, then in an item number in 'Shootout at Wadala' followed by 'Jackpot' and the latest and the most 'oomphatic' Ragini MMS 2. But prior to her Bollywood performances, she was quite a glair amongst her fans (don't read between the lines)…we are talking about her Bigg Boss stints here!
Though, this voluptuous lady always remained in the limelight whether or not she gave public appearances or came with some movie, her personal life too has got many anticipated views. It was a sure shock when people saw Sunny with her husband Daniel Webber. So, just to raise that array of shock we made them believe that their very own Miss Leone is going to be the next yummy mummy of Bollywood.
And here follows the interesting and hilarious statements generated as a reaction when we asked people "what if we tell you that Sunny Leone is pregnant?". Take a look!  
1.    Now Sunny can no more endorse 'Manforce' condoms.
2.    "Kitne Aadmi the"
3.    I am not involved
4.    Strange! She committed mistake in this too!
5.    Daniel Webber is a traitor, has betrayed Indian men!
6.    With whose child!
7.    Baby Doll's baby on the way!