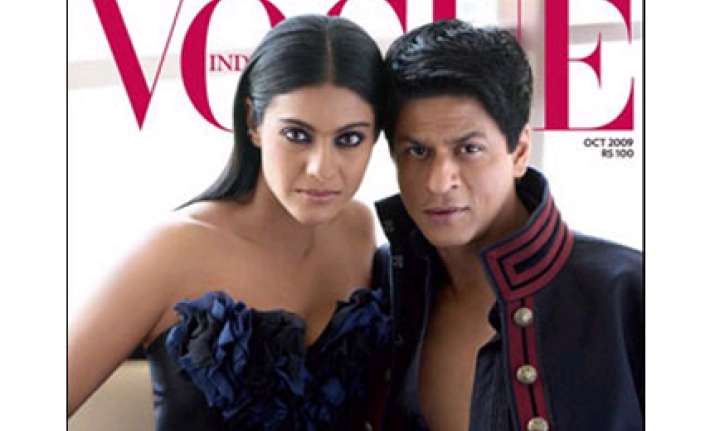 The lead pair of 'My Name Is Khan' appears on the cover of the second anniversary special issue of Vogue creating a flutter in Bollywood. 
Kajol has been Shah Rukh Khan's lucky totem judging by the number of films which went on to become hits in which the both pair together in leading roles. 
Director Karan Johar not only unites the two again in the film My Name Is Khan, but also conducts an interview for Vogue with the two stars in this special issue. 
Priya Tanna (Editor Vogue India) says, "Vogue is a year older and what better way to convey the 'Power of Two' theme that runs through (and electrifies) this issue than by
bringing together Bollywood's ultimate pairing, Shah Rukh Khan and Kajol. His legendary charisma first met her quirky effervescence in 1995 on a Eurorail in Dilwale
Dulhania Le Jayenge and the entire nation fell in love. Karan wore an interviewer's hat for Vogue, deconstructing the chemistry behind their magic."
The special issue carries stunning photographs of the two stars together.