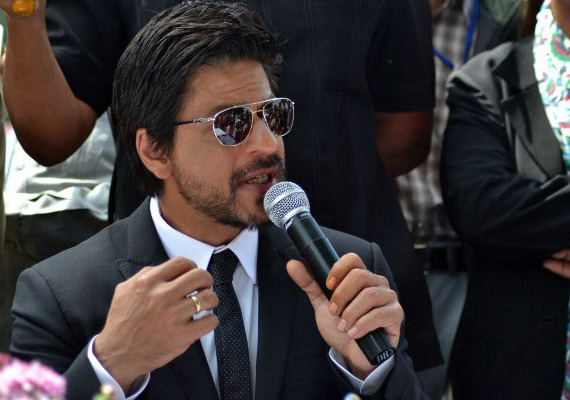 Kolkata, July 28: Defending Kolkata in the wake of the rising incidents of crime against women in the city, superstar Shah Rukh Khan Saturday said not only Kolkata, but the whole world had issues when it came to the safety of women.
Khan, who is the state's brand ambassador, came to his "favourite" city's rescue by pointing out that safety of women is a global concern: "This is very personal. You can't pick on a city because it's easiest to blame the system...the whole country... the whole world actually has issues as far as safety of women is concerned."
The star also stressed the need to teach children to respect women.
"We can always turn around and say that it's sad...but I think the younger people... and I feel I am young...we must change the concept of how we bring up our children at home. The thing is the mentality of not telling the boys how to be gentle, and good and respectful. So I have started doing that," Khan told reporters during the promotion of his film "Chennai Express" here.
"When I talk to my son about girls, I don't talk about girlfriends. I tell him: 'Don't break a girl's heart, treat it gently and there is no way that you can look at an atrocity done on a women and if you do that you will not be forgiven by your father and mother'. So we should start from there," Khan said.
Downplaying the issue of surrogacy and his new born, SRK cleared the air by stating:" I didn't do it to promote surrogacy in the country...I did it to have a baby...I don't know how to explain that."
Directed by
Rohit Shetty
, "Chennai Express" is slated for an Aug 9 release. It stars
Deepika Padukone
as the lead actress.