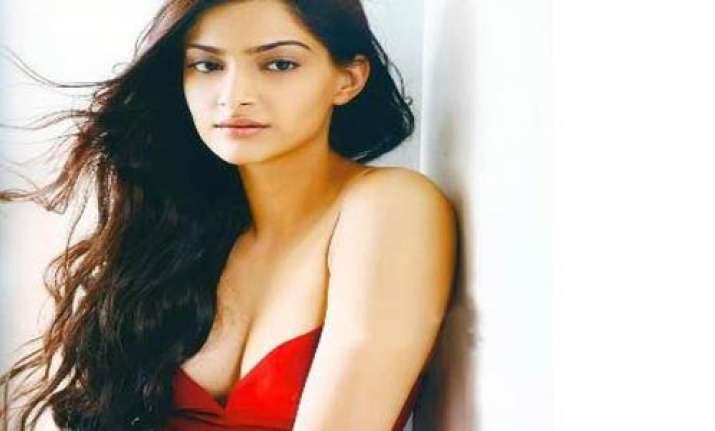 Bollywood actress Sonam Kapoor  had to be hospitalized at Mumbai's Kokilaben Ambani Hospital on Thursday due to exhaustion. She was to spend three days last week shooting with Shahid Kapoor for her upcoming film Mausam, at a studio in Karjat.
Sonam's illness  has proved a bit too costly for the producers of  Pankaj Kapoor's film that has already exceeded its budget by Rs 10 crore, says a media report.
The elaborate set constructed for the shoot that was to be held from March 30 to April 1 was dismantled at the cost of Rs 1.5 crore, and a similar amount will be required to re-construct it.
"It's actually a loss of three crore. The Mausam team had booked Nitin Desai's studio in Karjat for three days till April 1. After that, it was booked for an ad shoot. Now that the shooting has been cancelled, the producers have no choice but to dismantle the set and build it again, hopefully around April 5," said a source. 

Producer Sheetal Talwar, however, chose to play down the loss. "Sonam's health is more important than the money the set cost us. Her father told us is not well. The hospitalisation came as a shock. We want her to be well. She's been working too hard," she said.

"We will have to dismantle the set and build it again. Who said making an epic love story would be easy? You have to see set designer Samir Chandra and cinematographer Binod Pradhan's passion. We aren't counting pennies here. God willing, Mausam will immortalise Sonam the way Mughal-e-Azam and Pakeezah immortalised Mudhubala and Meena Kumari," Talwar added.

Interesting parallels since the two actors shot their most celebrated films while being seriously ill. This is the second time that the same sequence has been cancelled due to Kapoor's ill health. The previous time, she had fallen ill with typhoid.