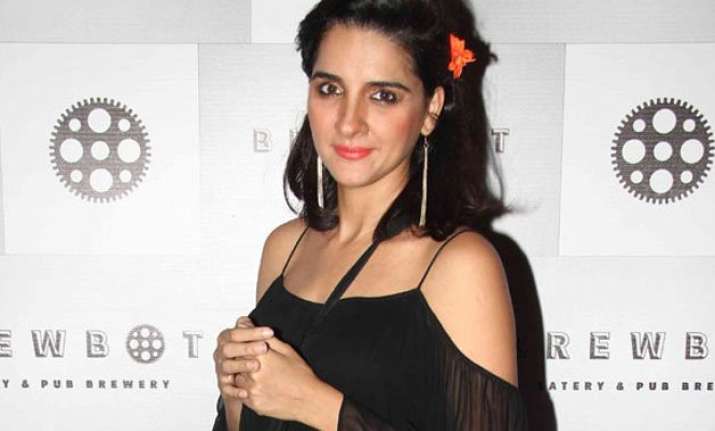 New Delhi: Television actress Shruti Seth made it to the headlines again as she slammed the Narendra Modi government once more on social networking site Twitter.
The actress hit out over a report which said the Modi govt spent Rs 24 crore on various ads, including Mann Ki Baat, Yoga Day promotion and many others.
Shruti tweeted, "The priorities of government spending. Nice! I really want to hear how this will be justified/defended."
However, this is not the first time Shruti Seth has criticized the Modi government on social media.  
Just two months ago, the actress was trolled on Twitter after she stated that "A selfie is not a device to bring about change Mr. PM Try reform. #selfieobsessedPM", after Narendra Modi initiated the "Beti Bachao, Beti Padhao Yojana" and launched a social media campaign where he asked parents to tweet photos of themselves with their daughters with #SelfieWithDaughter.
Shruti also made another tweet saying, "Those defending the #selfie plan by the PM FYI change is needed in the illiterate parts where 'no front facing camera phones exist'. "Think Seriously" get over your selfie obsession Mr. PM. Be more than a photograph. Come on!"
The actress faced backlash from Modi supporters for her criticism on the social networking site with most of the comments being abusive and personal against Shruti.