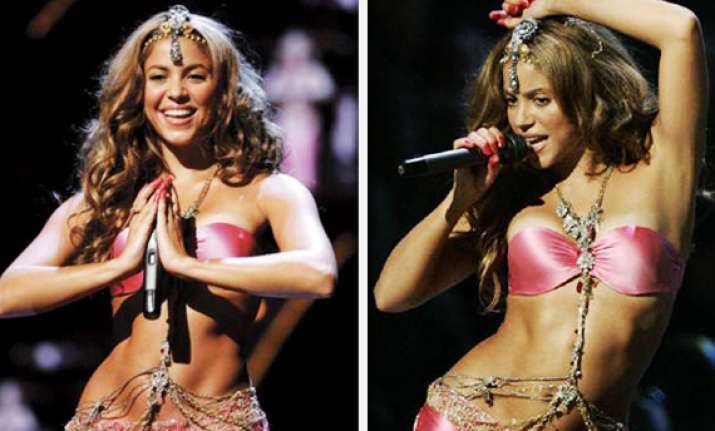 Udaipur, Nov 15: Pop sensation Shakira arrived here on Monday night by a chartered plane to perform at real estate  tycoon DLF owner K P Singh's birthday bash alongwith Shahid Kapoor.
 
Shakira arrived at the Maharana Pratap airport here. She will perform at the Jag Mandir Palace  island resort in Pichhora Lake here on Tuesday night.
 
Priyanka and Robert Vadra are also expected to attend alongwith Hollywood and Bollywood celebrities  including Shah Rukh Khan, Hrithik Roshan and Adnan Sami.
 
K P Singh's daughter Priya is hosting the three-day-long birthday celebrations for her father in Delhi, Gurgaon and Udaipur.
 
The birthday bash was supposed to have been hosted in Las Vegas, USA but was later shifted to Udaipur.
 
Shakira  will also meet children in Udaipur being a brand ambassador for UNICEF.The Jagmandir Palace island resort has been decked for the occasion.