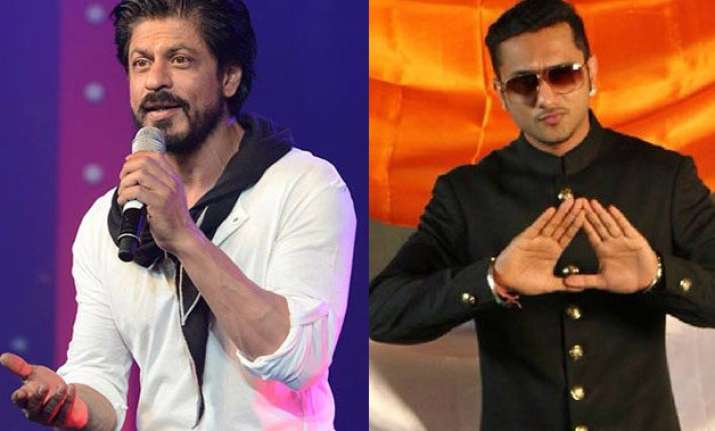 New Delhi: There was a time when Yo Yo Honey Singh became a sensation and every celeb wanted to work with him.
From Salman Khan to Akshay Kumar and Deepika Padukone to Sonakshi Sinha several celebs have shared the stage with him.
However, it was during last year, that Honey Singh suddenly disappeared from the limelight leaving everyone wondering of his whereabouts.
If the gossip mills are to be believed it all happened after a fight took place between Yo Yo Honey Singh and superstar Shah Rukh Khan during the Slam tour. King Khan had, reportedly, slapped Honey Singh publicly after which the Indian rapper had gone into depression.
While neither Honey Singh nor SRK had spoken about the incident ever, tongues kept wagging about their fight.
And now Yo Yo Honey Singh is back in action after a break. The rapper was recently spotted at Zee Cine Awards 2016 and that is when he thought to speak up on his tiff with King Khan.
Honey Singh clarified saying, "I haven't fought with anyone. I was just chilling, resting, working out."
Recently, Honey Singh's famous song 'High Heels' has been used for Arjun Kapoor and Kareena Kapoor Khan's Ki and Ka which is being largely loved by the audience.