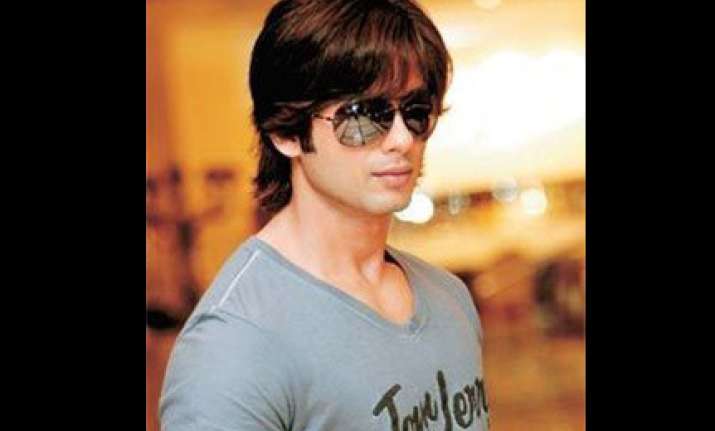 After Bollywood star Shah Rukh Khan's ordeal on August 15, at the New Jersey immigration, it was now time for Shahid Kapoor to spend 90 minutes at the New York airport, reports Times of India. 
Shahid Kapoor had to wait while the authorities grilled his spotboy Mohammed Manjoor Allam, better known as Mamu in Bollywood. Mamu, an elderly gentleman, has been taking care of Shahid since childhood and is working as the actor's valet or spotboy, the report said. 
Shahid is currently in the US for a 40-day schedule of Parmeet Sethi's untitled venture being produced by Aditya Chopra. He had left for the US days prior to the release of his film Dil Bole Hadippa! along with actress Anushka Sharma, choreographer Ahmed Khan and a close-knit unit.
 For the first leg of the shooting, the unit was in Philadelphia and from there, they packed to move to the Big Apple last week.
 It was during his entry into New York that Mamu was asked to step aside and questioned separately as his name needed special clearance. 
A member of the unit said, "The questioning lasted for nearly 90 minutes. Though Mamu has travelled extensively to most countries with Shahid, USA is the only country he had not visited." 
When Mamu was stopped at the airport, Shahid sensed that he was very nervous, especially since he wasn't very fluent in English.
Shahid didn't allow him to feel isolated in a foreign land and sat with him throughout the questioning. Mamu was eventually let off, however, the airport did not give a reason for this 90-minute questioning. The actor was unavailable for comment, but his official PR spokesperson confirmed the news. "Yes this incident did happen," she told Bombay Times.