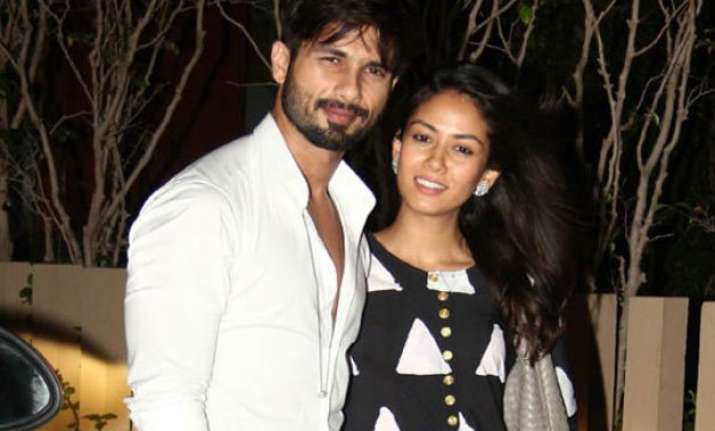 New Delhi: Actor Shahid Kapoor got married to Delhi girl Mira Rajput a few months ago. The 'Haider' actor who has been riding high on success owing to his hit movies accepted in a recent interview that he won't do intimate scenes anymore because he is married now.
Since they got married, Shahid-Mira have become the most talked about couple in tinsel town. Shahid is seen as the doting husband who takes care of his beloved wife and doesn't let their background differences make her uncomfortable.
But, then Shahid also accepts that marriage has changed him. Probably, this is why Shahid has refused to intimacy and kissing scenes in his movie.  
He was quoted as, "I haven't had the need to say no because so far, I haven't been asked to do something I might have a problem with. But if it happens and I feel like it's a little too much, I will definitely not do it. As I said, I won't do anything without thinking about me and Mira together."
Adding how his life has changed drastically, he said, "I've been living on my own for the last nine years. I became independent at a very early age and had been earning for myself since I was 16. I shifted into a house of my own and started living alone when I was 24. So, although I have always had responsibilities towards my family, I have essentially lived a very independent life. When you get married, it makes you feel a lot more responsible. It makes you feel settled; it grounds you and helps you understand where your future lies. It gives you a certain clarity. So you are like, 'Okay, this is the rest of my life'. At least you think like that."
Well, Shahid you are just making it difficult for girls. With so many qualities in you, everyone will wish to get hitched to a guy a like you.