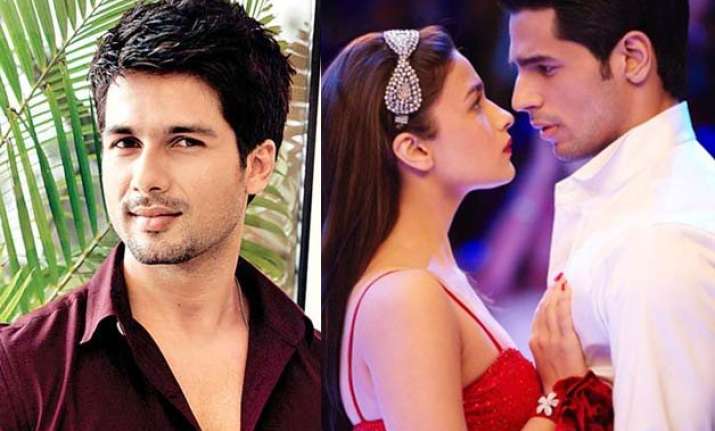 New Delhi: Actors Shahid Kapoor and Alia Bhatt will be sharing screen space for the first time in 'Shaandaar'. Their chemistry has been making all the right waves since the trailer of the movie launched.
It was also noted by the media that Alia became quite protective about Shahid. She always jumped in when questions about Shahid's personal life were raised. This pointed in the direction that maybe both are much more than co-actors. Close friends, confidants and maybe something else too.
Shahid is happily married to Mira Rajput and rumours about Alia's relationship with actor Sidharth Malhotra have been doing rounds for quite some time now. A few days ago, Alia paid a visit to Sidharth's home late at night.
But, maybe Shahid is playing the villain in Alia-Sid's love story. At a recent press conference where Alia and Shahid were promoting Shaandaar, media asked Alia a question about her rumoured boyfriend Sid Malhotra
Notably, Sid recently became the brand ambassador of New Zealand tourism. He changed his look for the new venture and posted the pics on social media.
When his alleged girlfriend was asked questions about his new look, she took to Shahid for help. Alia said, "Shahid I have saved you many times. Today it is your turn."
Shahid obviously had to return the favour, given the number of times Alia save him from the hounding media questions. Shahid replied, "Kaun hai yeh Sidharth? Alia and I don't know any Sidharth Malhotra. Hum nae jaante aise kisi ko. We just know Sid Marketing."
Looks like Shahid is being a good co-star to Alia and helping in keeping her personal life under wraps. Wonder what Sidharth has to say about Shahid's statement? We will keep you posted.