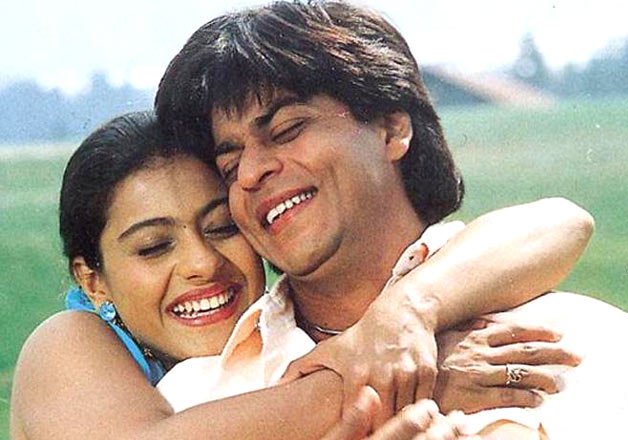 New Delhi:  Barack Obama's signing off speech during his India visit has tremendously been discussed among the die-hard Bollywood lovers.
Not because the honourable US President has mentioned some fandom for a Bollywood film or a star but because he has made the usage of Shah Rukh Khan's ever-so-popular dialogue from DDLJ – 'Bade bade deshon me choti choti baatein hoti rehti hai Senorita,' in his speech.
And while SRK's fans are going gaga over such a gesture from one of the world leaders, even King Khan has expressed his glee over it. As he acknowledged the incident over twitter, Shah Rukh posted "Proud 2 b part of the gender & religion equality speech of Pres. Obama. Sad he couldn't do the Bhangra... next time Chaiyya Chaiyya for sure."
Both Shah Rukh Khan and 'Dilwale Dulhania Le Jayenge' are considered as the synonyms for romance in India today, and when the entire nation is under the spell of such a happy gesture, we have got a bit more to be added in the fun.
Just for that quick contentment, here follows a few of the scenes that couldn't be a part of the love defining story of Raj and Simran in DDLJ. Have a look!
Deleted Scene 1
This scene was supposedly Kajol's opening scene which shows her taking steam.
Farida Jalal (Kajol's mother) enters the room and jokingly tells Kajol that the world will accuse her of being a careless mother if Kajol burns her face.
Kajol's first dialogue in the movie is asking her mother for fairness cream.
Farida Jalal further asks as to what Kajol will do with a whiter face when she anyways has to go back to her own country where people prefer a wheat complexion.
Her mother then goes on to say that in her time they didn't even apply rouge, all they had to do is pinch their cheeks and they would turn red!
Farida Jalal then tells Kajol how her husband (Amrish Puri) had laughed when she told him the secret behind her red cheeks.
Kajol was surprised at the fact that her father can actually laugh. To which Farida Jalal replied that her husband used to be a happy man before moving to London.
Deleted Scene 2
The family is praying and Kajol is no where to be seen
Kajol comes running for the Morning Prayer.
Kajol joins the rest of the family. The bell rings and Amrish Puri goes to see.
Kajol's little sister teases her for being late again.
Farida Jalal comes and tells her to put a daily alarm if getting up early in the morning is a problem for her.
Deleted Scene 3
Unlike the movie, originally Amrish Puri comes to drop Kajol off to King's cross station when she is leaving for Euro tour.
Amrish Puri and Kajol are seen hugging each other and waving goodbye!
Amrish Puri then gives her some fatherly advice about how he trusts her but since she is going away for a long time he doesn't want anything to happen to her. He tells her to remember that she is a Hindustani and therefore not do anything shameful.
Kajol then says that she is Chaudhary Baldev Singh's daughter and that she will never forget that.
Deleted Scene 4
When in Punjab, Kajol hears someone singing on the roof.
As she goes out on the roof, she sees Shah Rukh waiting for her.
She goes and sits with him. He then asks her that why is she testing him.
He says that her mother, aunts and the rest are fine but her father would never accept him.
He agrees that the relationship between him and her dad might not be very pleasing but he also assures her that he will never hold her hand by asking her to elope.
Shah Rukh gets up and tells Kajol that he is leaving for good.
And also tells her to marry Parmeet Sethi, who is a good guy, dumb but good.
At this moment Kajol starts crying and Shah Rukh turns back, holds her and confesses that he was just kidding.
He then tells her that how he will never go anywhere without his bride.
The two hug each other and Shah Rukh confesses that the whole drama was just for this warm hug. He goes on to instruct her that she should keep hugging or he will run away.
Kajol in the end says to Shah Rukh that her father will never agree to their marriage. Shah Rukh asks her if she loves him and trusts him. Shah Rukh tells her to trust him and that if she does then things will be all right.