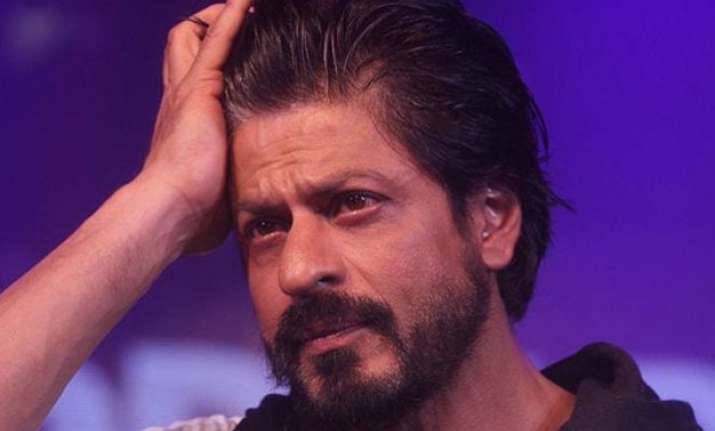 New Delhi: Superstar Shah Rukh Khan is all set to give a striking performance with his next movie 'Fan'. The trailer which was released yesterday in the presence of thousands of SRK's fans became a highly watched video in no time.
Much to our surprise in the trailer we saw a dark side of Gaurav Chanana, played by SRK. The Fan anthem had painted an adorable picture of Gaurav but the trailer washed that image.
At the trailer launch, Shah Rukh put up a good show, he was seen at his best wit, he mouthed his famous dialogues and even called some of his fans on stage to interact with them.
It was obvious that in the presence of a media fair around him, SRK will be questioned about the burning issues of the nation. Yesterday evening, he was asked to express his feelings on the 'Freedom of speech' debate.
To this, Shah Rukh Khan replied, "I put an end to all the protests by cheering for Team India in the Asia cup. Freedom of speech also means having the right to remain silent and I choose to do that right now."
This safe answer by Shah Rukh Khan explains that he wants to say miles away from controversies as he has already paid a price for it. Last year, around his birthday on 2nd November, Shah Rukh had sparked a controversy by saying there is a rise in intolerance in the nation. After this comment, his movie 'Dilwale' suffered in terms of collection, something which SRK himself accepted.
Now, it seems he wants 'Fan' to be away from controversies as much as possible.