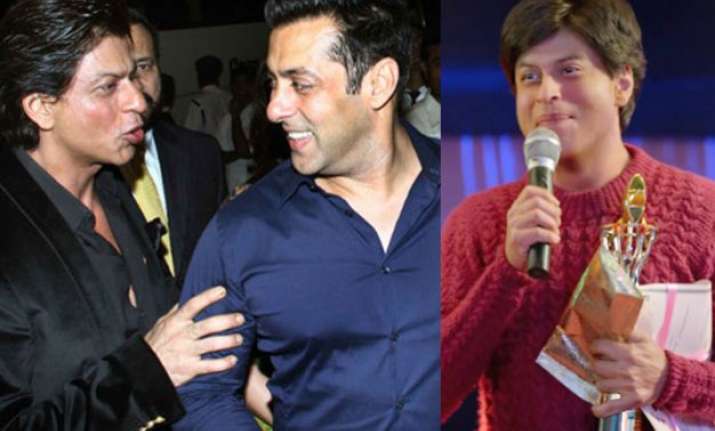 New Delhi: The trailer of Shah Rukh Khan starrer 'Fan' released yesterday amid great frenzy of fans. The SRK enthusiasts have been gibbering for the trailer like there's no tomorrow.
And the wait was worth it as the superstar has surprised them in a great way with his character of Gaurav Chanana in the movie. While the power-packed trailer has increased their excitement levels by many folds, there's something else which can bring a smile to the face of all SRK fans.
When the twitter was in frenzy for Shah Rukh Khan's 'Fan' trailer, superstar Salman Khan unexpectedly also joined the league.
He tweeted the link to Fan's trailer and wrote a adorable caption - "Salman Khan being a fan of Shah Rukh Khan!"
Yes! It happened for real. Here's Salman Khan's tweet.

Whoa! Isn't it so sweet!
One superstar confessing being a fan of another superstar is a rare sight, especially when Salman and Shah Rukh are in context. This tweet only shows the bond between the two.
But not to forget, Shah Rukh too had similarly promoted Salman's film during Bajrangi Bhaijaan last year. Following which, Salman had then promoted SRK's Dilwale by doing an epic dubsmash leaving everyone in awe.
It seems both the Khan's have signed a sort of deal to promote each other's movies. Well, whatsoever it is, SRK and Salman are surely delighting their fans with these gestures.
Watch Fan Trailer here: