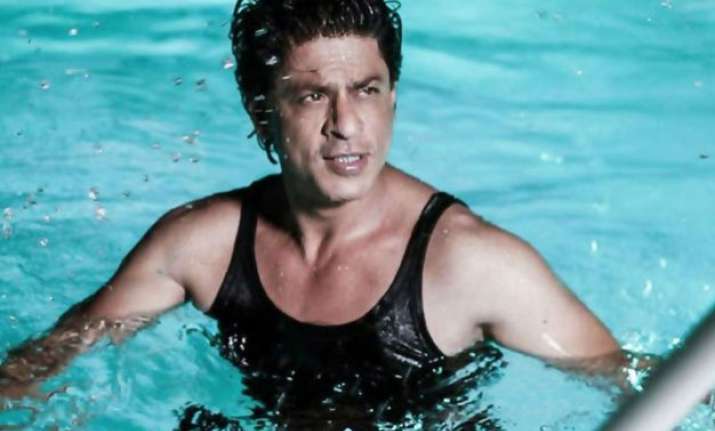 New Delhi: It doesn't take a genius mind to figure out that fans worship their idols. Fans have known to break boundaries to get a glimpse of their favourite celebs, have travelled miles to attend a cricket match or a movie screening. This immense affection that fans have is about to get a cinematic makeover.
Superstar Shah Rukh Khan's upcoming movie, 'Fan' is all about the aforementioned affection. On Tuesday in Delhi, SRK released the Fan anthem amidst a lot of pomp and show.
After introducing the world to the foot tapping number, King Khan interacted with the media. Given the heights of stardom he enjoys, he was asked to share some weird things fans have done for him.
It was then that SRK revealed an incident which is surprising and shocking in equal measure. He said once a fan didn't want his autograph but only wished to bathe in his swimming pool.
Here's what Shah Rukh said, "One night, a person entered the house, he took off his clothes, jumped into my swimming pool and swam. When the security guard caught him asking who he was, he said, 'I don't want anything. I just wanted to bath in Shah Rukh Khan's swimming pool'. "I found that very endearing and amusing. When I was called down, I met and hugged him. He did not want any photo or autograph."
This fan sure travelled the unravelled path and has a nice story to tell his grandchildren.