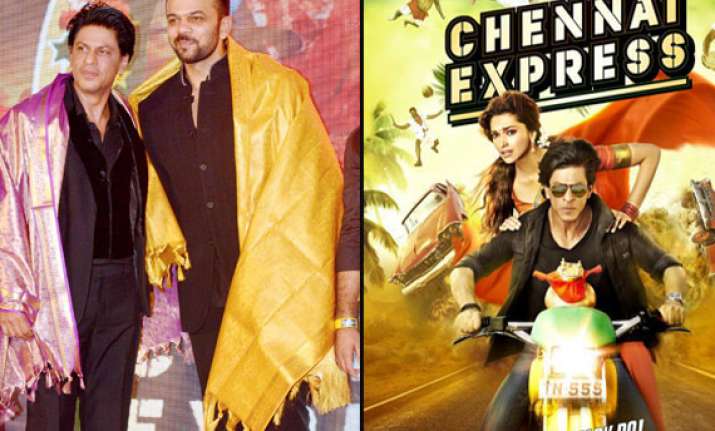 New Delhi: Shah Rukh Khan is a happy man these days and has every reason in the world to party hard. The movie is not only soaring at the box office but also giving the audience lots of laughter and good times.
Shah Rukh Khan organised a success party for the entire cast and crew of Chennai Express in a suburban five star hotel in Mumbai.
Shah Rukh Khan played the perfect host, dancing and enjoying the night away.
Check out the pics of the success party!