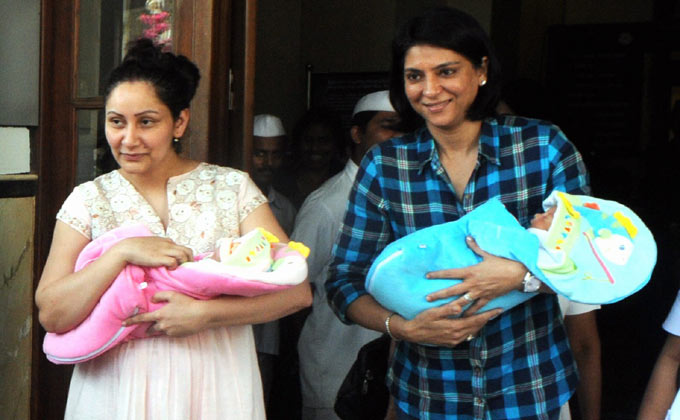 Bollywood star Sanjay Dutt and wife Maanayata have finally named their twin babies. The boy is called Shahraan (meaning Royal Knight) and the girl, Iqra (meaning  To Educate), says a media report.The names were picked by Sanju and Maana when they'd gone on their Egyptian holiday a few months ago.
Shahraan is a Persian name while Iqra is a Hebrew one. The Dutts wanted their boy's first letter to start with the letter 'S' like Sanjay Dutt and his father Sunil Dutt.
The report quoting a source says, "Shahraan will be known as Junior SD. Iqra and Trishala (Sanju's elder daughter from first wife Richa Sharma) sound in rhythm with each other and were chosen accordingly."