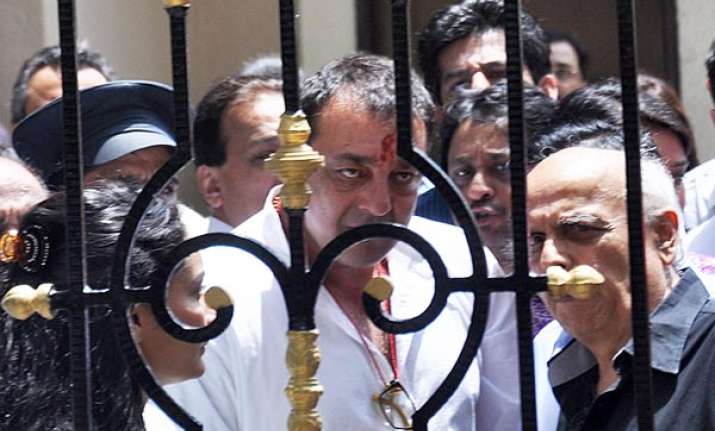 Mumbai, May 28: Bollywood star Sanjay Dutt has been given paper binding and file making work inside Yerwada jail in Pune, jail sources said.
Dutt will be paid Rs 25 to Rs 40 a day for his work.
Jail officials said, they had  initially decided to give kitchen duty to Dutt, but n view of security reasons, his task has been changed.
Sanjay Dutt can now work inside his barrack.
He will do the paper binding and file making work for 46 months, and if his behaviour is found to be good during this period, his sentence could be reduced.
Last time, Sanjay Dutt had worked as a carpenter inside Yerwada jail.
Dr Sanjay Desai will perform the surgery of Shahrukh's right shoulder, sources said.
The surgery which was due at noon has been slightly delayed because of some formalities.
Dr Sanjay Desai had performed Shahrukh's left shoulder earlier. Orthopaedic surgeon Dr Ram Chaddha will also be present during the surgery.
Shahrukh has undergone seven surgeries on his body so far - in the knee, wrist, chest and left shoulder.
Shahrukh's wife Kiran Rao  and daughter Suhana are present in Lilawati hospital.
Shahrukh used to describe this ailment as "rotating cough". 
Doctors will decide after the surgery whether the star would be discharged tonight or will take a week's bed rest in hospital.