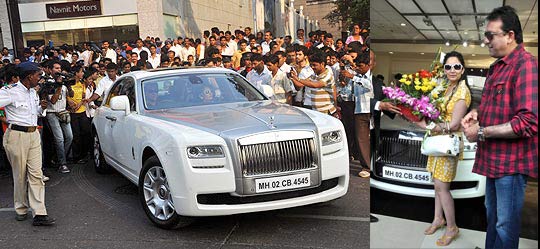 Bollywood actor Sanjay Dutt  promised to gift his wife Manyata a Rolls Royce Ghost Luxury which he did on Monday. The car costs around Rs 3 crore, says a media report.
Manyata, who recently delivered twins, is ecstatic. She accompanied her husband to the showroom in Mumbai to fetch her gift.
After checking out the car, the couple posed for a few photographs.
The two finally drove out in their brand new Rolls Royce as fans looked on.