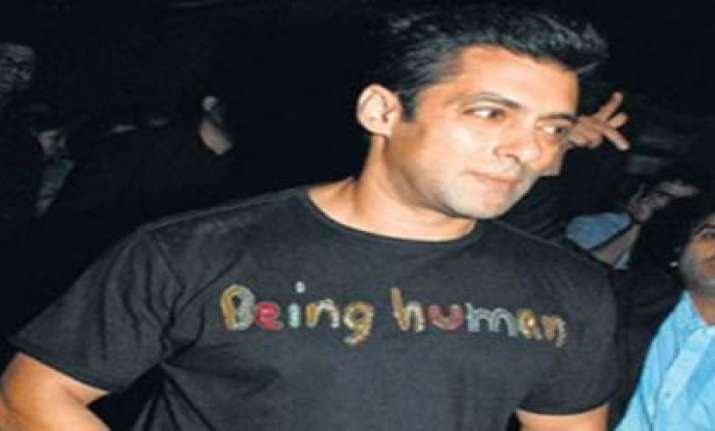 Salman Khan's last film with producer-director Subhash Ghai was Yuvvraaj, which was a right royal disaster, but the superstar has again agreed to star in Ghai's next venture. 

The two were spotted together outside Whistling Woods, a film school owned by Subhash, and were deep in conversation, an HT report said.

Ghai, who will be releasing Nauka Doobi's Hindi dubbed version, Kashmakash, this Friday, confirms.

"Salman is not the slightest bit affected by hits and flops. He never uses that as a benchmark to decide whether he wants to work with a producer-director or not.", said Ghai.

"I agree that Yuvvraaj didn't work as well as we had expected it to. But I'm proud of the film because I attempted to do something different.", added Ghai.

"I am really happy that Salman has agreed to work in another Mukta Arts production. He's always been very approachable and unbiased. We are contemplating whether I should direct or pass the project on to another pair of able hands. I can't speak about the subject and ther est of the cast until everything is confirmed", says the film maker.

The report said, Salman has agreed to work in Motherland, the film that Ghai had intended to produce and direct many years ago with Dilip Kumar, Amitabh Bachchan and Shah Rukh Khan playing pivotal roles. Ghai intended to flag off the film on Dilip Kumar's birthday but it fell through twice in a row.

"Motherland is an excellent patriotic subject. It's true that I was planning to announce Motherland on Dilip saab's birthday. One year, it didn't happen for some reasons. I thought it would work out the next year. But my movie's stars kept going back and forth on dates. So it didn't make sense to wait beyond a point", says Ghai.

The film maker insists that this Salman starrer is not Motherland, but a completely new script. "That movie has been shelved. It's dead and will never return", said Ghai.