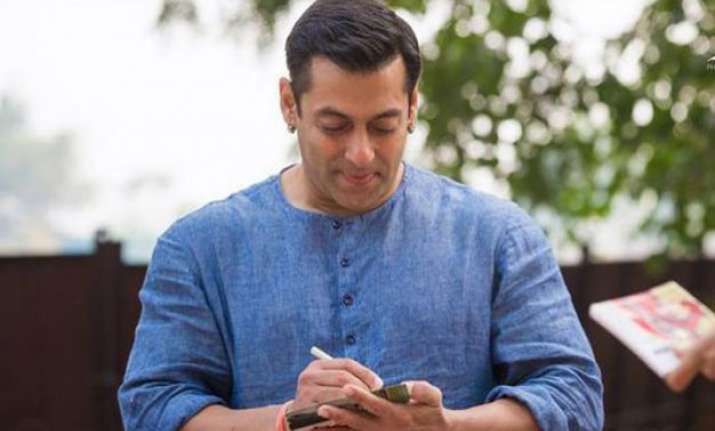 Mumbai: Bollywood superstar Salman Khan has said he would be ready to visit Pakistan, if a premiere of his upcoming film Bajrangi Bhaijaan is held there.
In an interview to a Bollywood news website, Salman Khan was asked whether he would go to Pakistan to promote his film.
Salman Khan replied: "I don't know, I'm promoting it here (India) only, but if there is a chance, if there is a premiere I'll definitely go to Pakistan. If the film is releasing there, I will go there, of course."
Bajrangi Bhaijaan will be released in Hindi on Eid-ul-Azhar, but its release date in Pakistan is not yet finalized.
Pakistani media reported that its release might be delayed in order to accomodate Pakistani film 'Bin Roye' and 'Wrong No.'
If Salman's visit to Pakistan materializes, this would be his first ever visit to the neighbouring country, where millions of fans adore him, as they do in India.
Salman's character in his upcoming film is named Bajrangi Bhaijaan, and the plot revolves around a do-gooder Salman trying to reunite a lost Pakistani girl, who had strayed into India, with her parents, by defying all odds.
Salman spoke about his emotional connect with the little girl character in the film.
He said: "For this girl, I'll go everywhere. I will go everywhere for Munni so she meets her parents. I'll go to churches, I'll go to mandirs, I'll go to masjids, so this girl goes back to her mother and father. So we set humanity above religion."