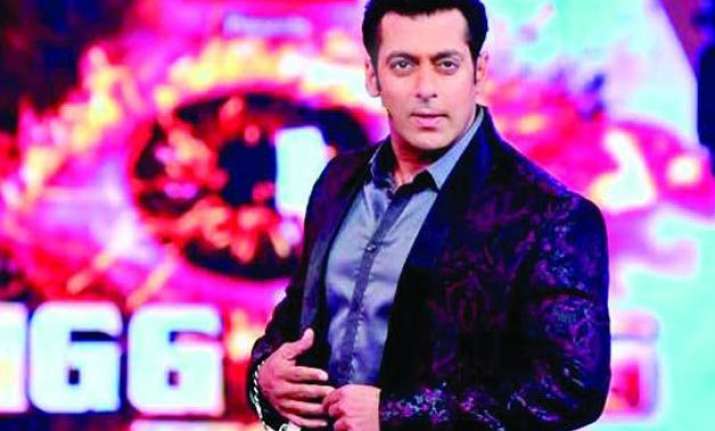 New Delhi: Many find it really difficult to imagine reality TV show Bigg Boss without actor Salman Khan. The Bajrangi Bhaijaan star is the one who keeps audiences glued to the television screens to watch this hit reality show.
Bigg Boss features celebrities who are kept in a house for weeks without any communication to the outside world. What adds the quirky element to the show is Salman Khan. Undoubtedly, none of the other hosts, Arshad Warsi, Shilpa Shetty, Amitabh Bachchan, Sanjay Dutt or Farah Khan could shoot TRPs higher than Salman Khan.
So when Salman announced in the last to last season of the show that he wouldn't be hosting it anymore, it saddened his fans. Reportedly, Salman and the channel couldn't stay on the same page and Salman thought it would be better to walk away. This came as a setback for the channel and they almost doubled Salman Khan's remuneration, going from Rs 2-3 crore per episode to a whopping Rs 6-7 crores per episode last season.
At the end of Bigg Boss 8, Salman decided he would leave the show. An insider had said then, "He has made his decision very clear. In fact, the channel has already started looking out for celebrities to host the next season of the show." Following Salman's exit, Akshay Kumar and Ranveer Singh were being considered as the host.
Looks like there isn't any Bigg Boss without Salman. He will be the host of Bigg Boss 9, revealed sources who added, "The modalities are fast being worked out. We will start the show as per Salman's availability of dates."
All you Salman Khan and Bigg Boss fans can rejoice now!