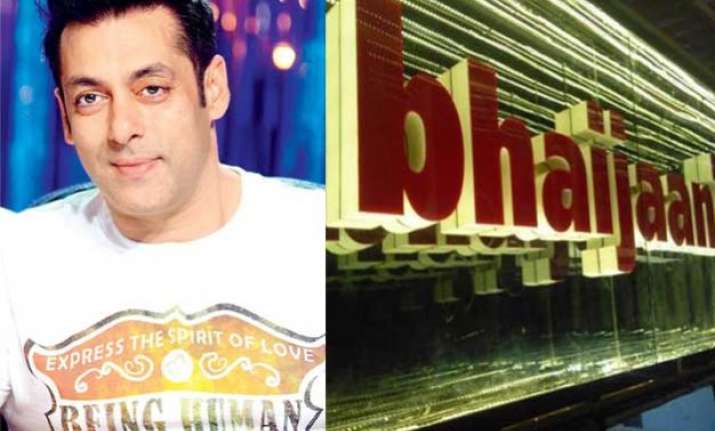 Salman Khan fans have always gone one step ahead to prove their love for the superstar. The actor enjoys an invincible fan base, which is ready to get to the extreme to shower the praise on him.
But, this latest venture by his fans has from Mumbai has surpassed all the levels of madness. In an utter amazement, five Salman Khan fans have set up a restaurant called Bhaijaanz in Mumbai.
Located on Carter road, the restaurant's entrance draws inspiration from Salman's Galaxy Apartment in Bandstand while the interior ambience is decorated with actor's favorite things and past films.
A painting of Salman Khan as the Hulk, is also hanged inside the walls.
Tabrez Sheikh, former chef of Radisson London, has assembled the restaurant's comic book styled food menu that contains actor's choicest dishes. The menu's breakfast section has a food dish named 'Anda Apna Apna' and beverage named 'Ek Garam Chai Ki Pyaali Ho'.
Moreover, the restaurant has three delivery bikes, all of whose numbers end with '2712' — alluding to the superstar's birth date.
His iconic dialogues like "Ek baar jo maine commitment kardi" and "Dosti ka ek usool hain madam no sorry no thank you" are beautifully depicted on the interior walls, making it a complete paradise for Salman Khan lovers.
So all the Sallu lovers, 'BhaiJaanz' is calling you!