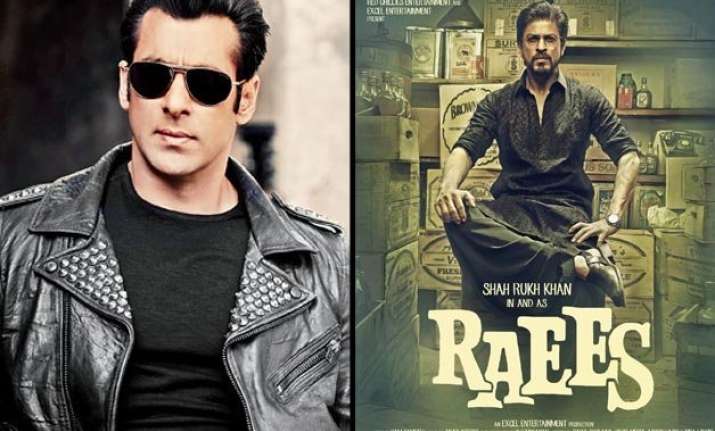 Moment, we think of Salman Khan and Shah Rukh Khan together, the only thing that strikes our mind first is the film called Karan-Arjun.
Yes, the Karan-Arjun are exuberating their unbound love for each other openly these days. A little while before, we heard the duo discussing Biryani party on Twitter, now it has gone to an extent that they have agreed to swap dates of their upcoming films in 2016 – Salman Khan's 'Sultan' and Shah Rukh Khan's 'Raees'.
ALSO READ: Salman-Shah Rukh bhai-chara rocks Twitter!
Though it is well-known that how possessive each one of them is about their fixed dates i.e. Eid for Salman and Diwali for Shah Rukh. But this time both of them will swap these dates. That means Salman Khan's 'Sultan' will release later next year on Diwali while Shah Rukh Khan's 'Raees' will go onscreen on 'Eid'.
It is said that both the super stars sat together and came to this conclusion after a one-hour long discussion. Later, as quoted by some of the leading dailies, a source from team 'Sultan stated', "Both have a massive fan following and do not want the audience to be divided. So, Salman has now decided to come on Diwali."
On the other hand, 'Bajrangi Bhaijaan' actor was himself quoted saying, "I love Shah Rukh a lot and I don't think he needs to worry at all because the last time our movies came together he had beaten me. So, even if Sultan and Raees are releasing on the same day, loss mera hi hoga."
Another point that needs to be noted is that even if Salman moves his film for Diwali next year, he will still have enough competition from Ranbir Kapoor starrer 'Ae Dil Hai Mushkil' and Ajay Devgn's 'Shivaay', which are also slated for release on Diwali next year.