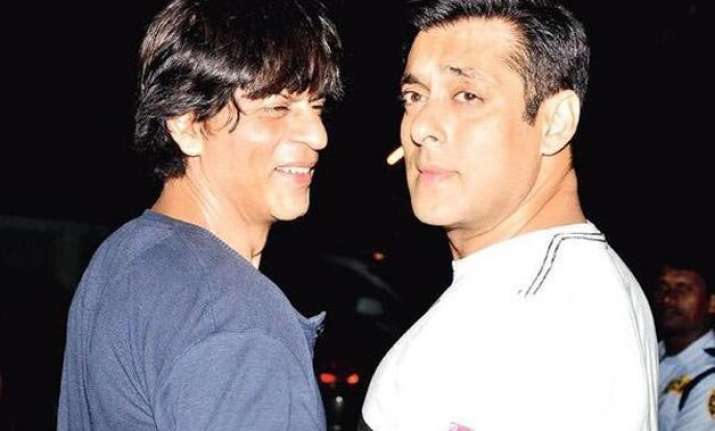 Seems as if the 'bhai-chara' of two strong khan-pillars of Bollywood is rocking Twitter these days. Though it seems more like public display of affection but indeed it's there and definitely unabashed.
Yes, we are talking about the Salman Khan-Shah Rukh Khan's 'bhai-chara', as per which both are unequivocally promoting each other's films. (Not to forget Aamir Khan, who was recently heard crying after watching Salman's 'Bajrangi Bhaijaan'!)
READ: Watch Video: Salman Khan's Bajrangi Bhaijaan makes Aamir Khan cry!
While, lately we heard of Shah Rukh Khan having promoted Salman Khan's 'Bajrangi Bhaijaan' by tweeting this on June 25–

On July 18th, it was Salman to return what he owed towards the latter. Yes, kind of return gift which he returned by tweeting this –
"RAEESSSSSSS ah raha hai. Filhaal teaser dekho aur enjoy karo behaad" (sic)
And, this is not all, it seemed as if he was super-excited about the "friends again's" upcoming flick. So, he went on a kind of tweet spree –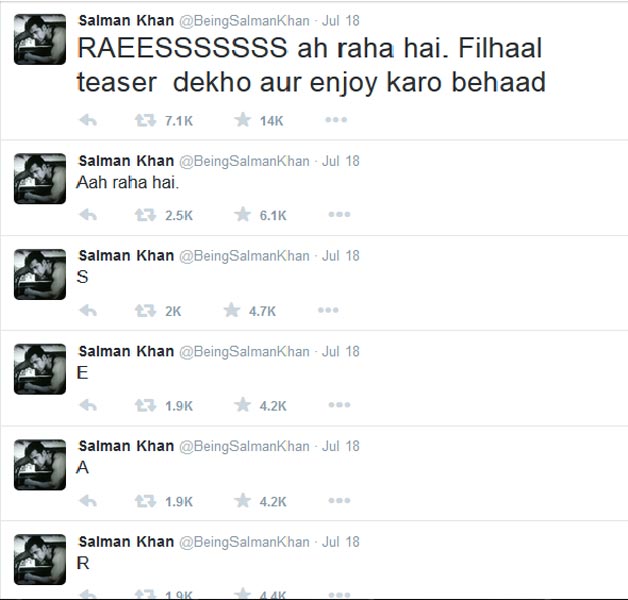 No doubt, many wondered if the Bhaijaan has forgotten English alphabets or is it some kind of quiz that he is playing with his fans, which later became clear that it was his excitement about his "friend's again's" new film.
And how could have Shah Rukh resisted himself from replying to the same. So, this is what he remarked –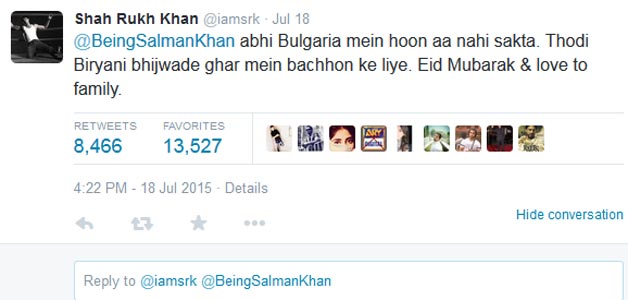 All in all, what it seems to be is that the Khan 'bhai-chara' is turning into one strong bond of Bollywood. Though on lighter side, one can also say that the awaited-for-so-long Karan-Arjun have finally returned "together".