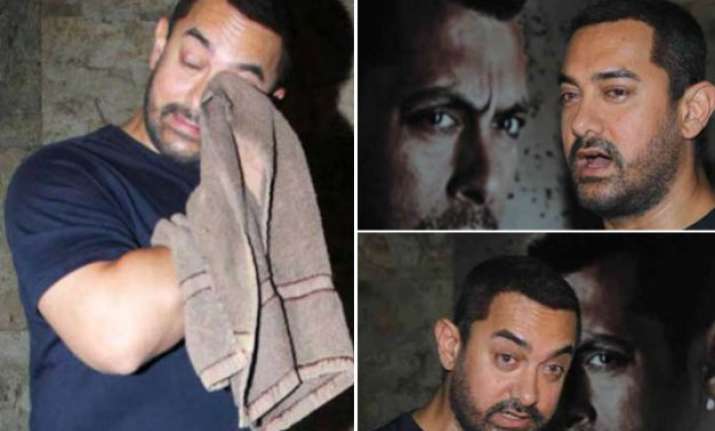 New Delhi: In a rare scenario, Mr. Perfectionist Aamir Khan turned teary-eyed after watching Salman Khan's recently released movie Bajrangi Bhaijjan.
Aamir, while coming out of theatre, was spotted wiping his tears off a towel.
"Unbelievable! Superb Film," were the first words from Aamir Khan when he talked with media after the show.
Aamir praised the movie's writing and lauded director Kabir Khan's for making a "truly special" film.  
"Amazing story, superb screenplay, heart warming dialogues! Great writing! Kabir Khan has made a truly special film. Must see!," he said.
The actor also showered heaps of praises on his close friend Salman Khan, who played the role of Hanuman devotee Pawan Kumar Chaturvedi in the movie.
"It is an outstanding film. Salman Khan's best performance till today. Everyone must watch this movie once," said Aamir Khan.
Within two days of release, Bajrangi Bhaijaan has managed to garner approx 64 crores on the box office. Apart from the audiences, the flick has been highly appreciated by the B-town celebs and critics.