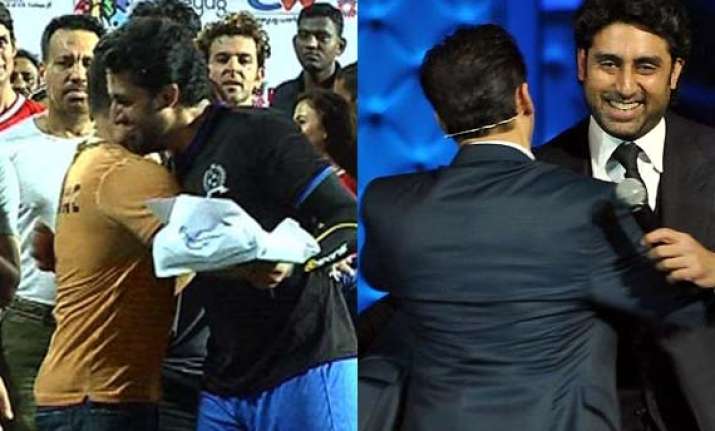 Mumbai: It was a celebrity football match played by Bollywood big wigs Aamir Khan, Hrithik Roshan and Abhishek Bachchan among others for charity Sunday evening.
Salman Khan also reached the ground along with his Kick co-star Jacqueline Fernandez to promote the film and give away the prizes.
Abhishek's team lost the game to Aamir's team and came Salman's turn to hand over the participatory prizes to the teams.
The first one to receive the prize from Salman was his ex-girl friend Aishwarya Rai's husband Abhishek .
The two met each other warmly, shook hands and even hugged each other.