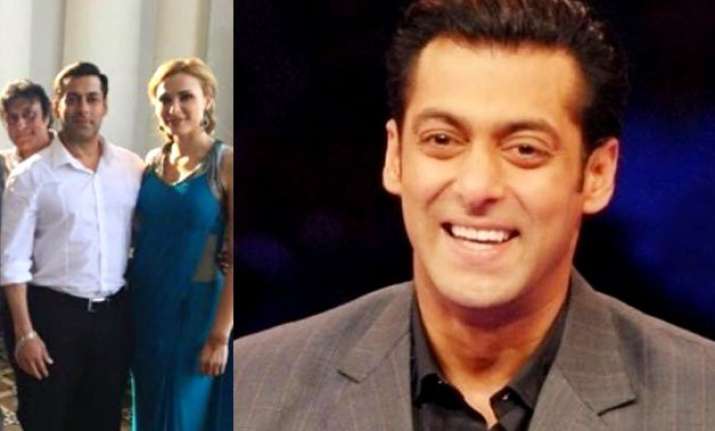 New Delhi: Salman Khan's sister Arpita's wedding was an instant hit. From Katrina to Shah Rukh's arrival, everything grabbed the eyeballs.
It was earlier reported that Salman Khan introduced the Romanian beauty Lulia Vantur as his official girlfriend to his family during his sister's wedding.
The picture, which has gone viral certainly confirms the reports. In the picture you can see Lulia Vantur with Salman and his parents Salim and Salma Khan.
Wearing a blue sari Iulia can be spotted just beside Salman who is holding Lulia around her waist.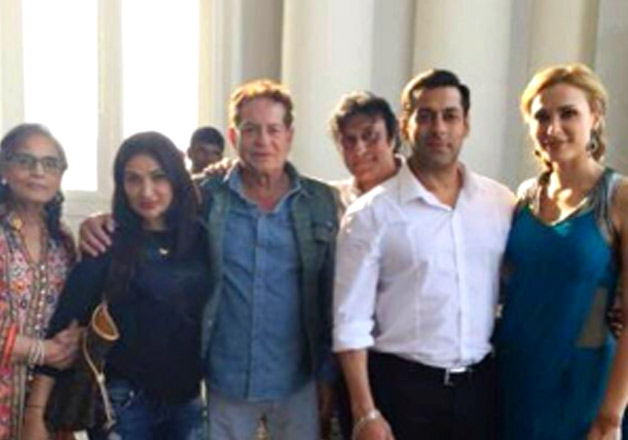 It might sound astonishing since last year after making numerous headlines the Salman-Lulia's relationship was rubbished by his brother-in-law and director Atul Agnihotri. Well, it's high time now and looks like Dabangg Khan must have realized that it's better to drop the single status and find a life partner.
Meanwhile, it is a known fact that Lulia isn't far away from Salman's Galaxy Apartment and according to a daily reports actor's family is quite comfortable with her presence.
However, it is yet to be verified that if his loving sister Arpita who is married to her long time beau Aayush Sharma okay with her brother's choice, since there were reports that she opposed Lulia.
The way Salman teased Katrina during Arpita's wedding at Falaknuma Palace in Hyderabad; we got one more reason as why Lulia and Salman are more than just friends.
Still it's too early to predict anything but it seems that the two of them are going strong.