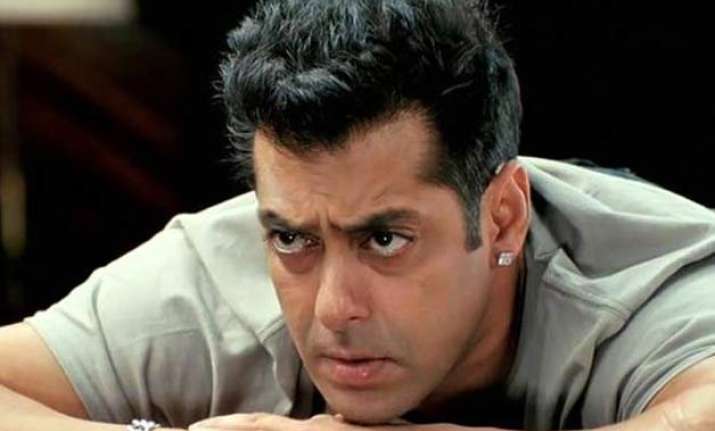 New Delhi: Bollywood superstar Salman Khan must be shaken by sessions court's verdict in the 2002 hit-and-run case today. But his supporters and friends in industry are also in shock over court's decision.
From Arjun kapoor, Sonakshi Sinha to Mika Singh and Varun Dhawan, all have taken it to Twitter to express their feelings and wishes for the superstar.
Here's what they have tweeted:
Sonakshi Sinha
Terrible news. Dnt knw wht to say except tht will stand by @BeingSalmanKhan no matter what. Hes a good man and no 1 can tk tht away frm him.
Dia Mirza
He is the man that saved my Mothers life. That I will never forget. #SalmanKhan
Arjun Kapoor
It doesn't matter what anyone or any court says he doesn't deserve this at any level...will stand by @BeingSalmanKhan no matter what...
Bipasha Basu
@BeingSalmanKhan is the nicest human being in this business. Wish all our Prayers and love help him in this difficult time. Deeply saddened.
ShainaNC
Sad sad sad as we accept the honourable courts verdict only hope and pray fr least sentence @BeingSalmanKhan @khanarpita
Varun Dhawan
My prayers are with @BeingSalmanKhan and his family who I know love this country and respect its judiciary.
King Mika Singh
I stand for the man who stands for everyone .. Always respect you big brother @BeingSalmanKhan your fans R with you??
Vijay Mallya
Salman Khan - one of the nicest human beings I've ever known - to be jailed. While criminals like me walk scott free. Take care brotha.
Mahhi Vij
Sad day for al Salmans fan this was nt a fair decision @BeingSalmanKhan he does much more n beyond for d ppl in need
Pritish Nandy
I have known @BeingSalmanKhan for many years now, as a friend. May he have the fortitude to face his destiny today.
Ashoke Pandit
While I respect the law of d land, at times feel victimized wen I see terrorists who killed us, hvn't even bn tried in 25yrs. #SalmanVerdict