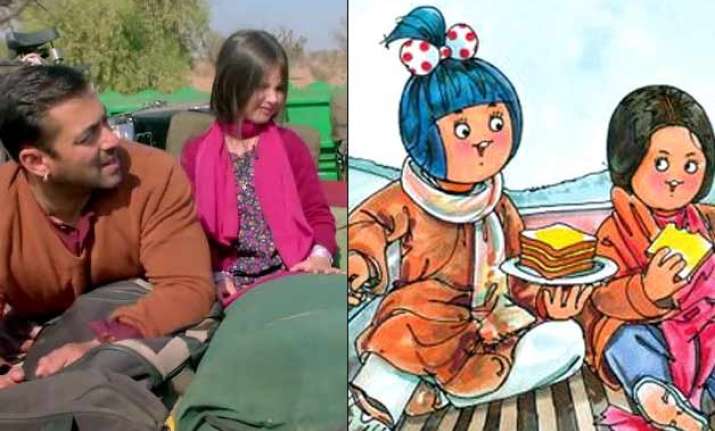 New Delhi: Salman Khan's latest flick 'Bajrangi Bhaijaan' is winning the hearts all over not only in India but abroad as well.
The latest fan added to Salman Khan's list is none other than the 'utterly butterly, delicious' Amul girl.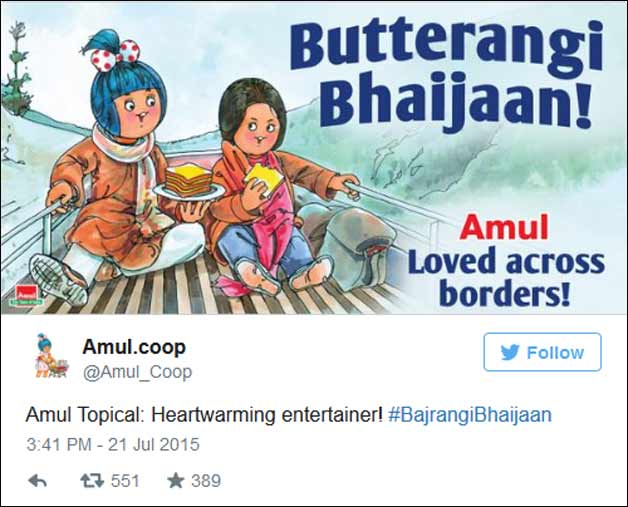 Yes! Amul has paid a cute tribute to Salman Khan's blockbuster 'Bajrangi Bhaijaan' by producing a poster. In the poster, Amul girl can be seen in the Salman Khan look sharing slices of bread with Amul butter spread on them with the little girl Pakistani girl sitting besides seated beside him at the back side of a truck. This scene has been taken from the film.
The tagline of the poster is the real winner, 'Butterangi Bhaijaan-Loved across borders'.
'Bajrangi Bhaijaan' that released on Eid is having a smooth sail at the box office. Directed by Kabir Khan the film stars, Kareena Kapoor Khan, Nawazuddin Siddiqui and Harshaali Malhotra.