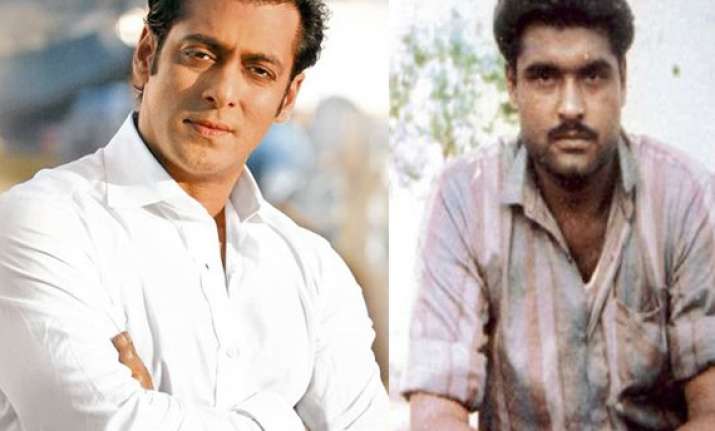 Mumbai, Jun 29:
With the Indian government requesting Pakistan to release death row prisoner Sarabjit Singh, actor
Salman Khan
has also come forward in seeking support of Pakistani people and media for Sarabjit's freedom. 
"Requesting the people of Pakistan to support me to help free Sarabjit who has been in prison since 30 years.  Please. Allah ka vasta", Salman wrote on twitter. 
Making a humble request to the Pakistan government and the people over there, Salman tweeted, "Request the 'awam' of Pakistan, members of the press, government of Pakistan, President Zardari, a humble request.
It would be the most amazing gesture, to send Sarabjit back to his family after 30 years. Hope u support me like its your own cause".  Salman also expressed how he felt sad about Sarabjit's family and longed for launching his support for his release. 
"Wanted to tweet this for the longest time, saw a picture of Sarabjit's sister, it killed me. Felt real sad for her.
Help me help her. It's a personal request to all of you in Pakistan to send Sarabjit back to his family in Punjab, hope you find it in your hearts to help", he said.  Sarabjit was convicted and sentenced to death for his alleged involvement in a string of bombings in 1990. 
The Indian government also requested Pakistan to release Sarabjit after Islamabad said it had taken steps for the release of another Indian prisoner named Surjeet Singh who has been jailed for three decades.