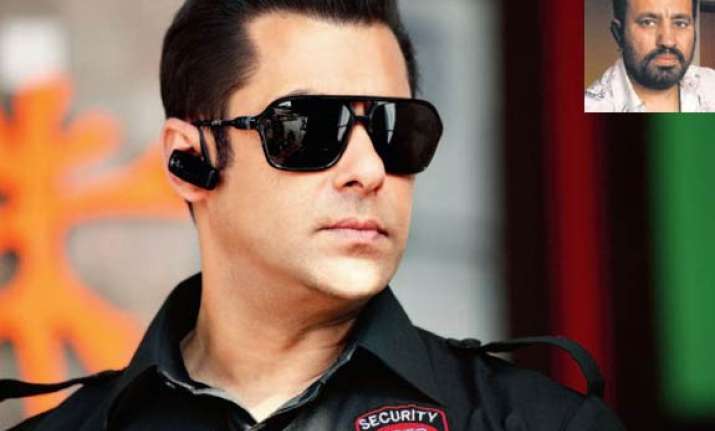 Bollywood star Salman Khan, fir a change, took a backseat, and asked his bodyguard Shera to unveil the first look of his film Boydguard, says a Mumbai Mirror report. 

Shera has been Salman's personal bodyguard for the lat 15 years.

At a Juhu multiplex on Wednesday evening, Salman suddenly approached Atul Agnihotri (producer of Bodyguard), with his new concept.Though Agnihotri was sceptical at first, he reluctantly agreed to Salman's terms.

Shera was caught off guard. When he got hold of his nerves, he told Salman that it is indeed an honour for him, and he would fulfil his master's wish.

This isn't the first time that Salman has decided to take care of his bodyguard. Previously, Salman Khan turned down a whopping Rs 7 crore offer to wear a certain security company's uniform in Bodyguard. Instead he opted for his own personal bodyguard's brand.

Says Shera : "I couldn't believe it at first. It felt surreal. I had to pinch myself to make sure that this indeed was real. Salmanbhai's wish is my command. Salmanbhai has always taken care of me and this gesture just proves that how great a human being he is. He is family to me. I owe everything to him."