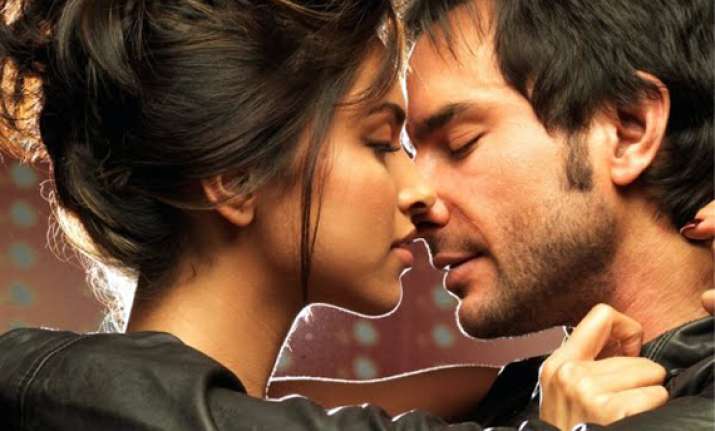 Bollywood actor Saif Ali Khan has denied reports that he has kissed co-star Deepika in Race 2, reports Bombay TImes.

Saif said, he and Bebo (Kareena)  have decided against puckering up with co-stars .

Saif Ali Khan is unhappy with reports  says he has smooched co-star Deepika Padukone in Race 2. 

Apparently,there are no kissing scenes in the film and Saif is wondering where these stories have originated from.

A source close to Saif said, during the release of their last film Aarakshan, there was a buzz that Saif and Deepika had become very fond of each other.

Now with Race 2 around the corner, everyone is talking about the kissing scene. Saif wants to nip these rumours in the bud. 

He even plans to talk to Deepika about it.

About  a year ago Saif and Kareena Kapoor had decided they would not do kissing scenes in their films and even made their decision clear to filmmakers.

Adds the source, with marriage imminent early next year, they don't want any controversies.

Even in Madhur Bhandarkars Heroine, Kareena has made it clear that she will not do kissing scenes.

For Race 2,Saif had communicated the same to directors Abbas-Mustaan.

But there are intimate scenes between Saif and Deepika in Race 2.