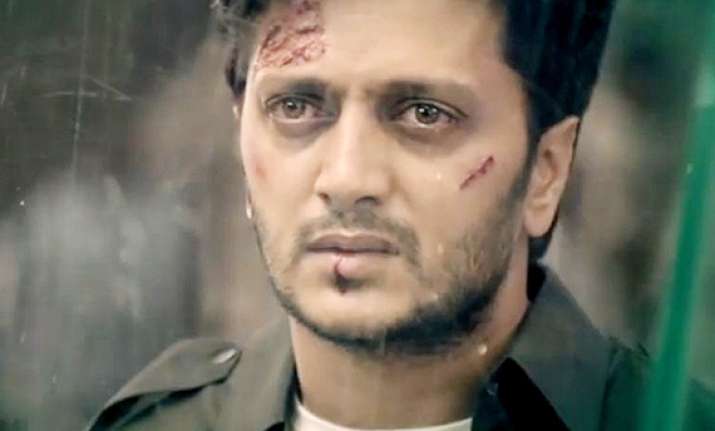 New Delhi: Riteish Deshmukh, the only actor who has successfully sustained with his lovable-stylish boy image in Bollywood so far has gambled for a change.
With his awaiting next, 'Ek Villain,' the actor is ready to be accepted as an antagonist.
Riteish Deshmukh has so far enjoyed a niche fan following while doing light-hearted characters, especially the one with the doze of comedy and laughter. Now, with the release of 'Ek Villain,' the actor has geared up for a definite image makeover.
Unlike his earlier 'happy' characters, Riteish plays a cynical role in 'Ek Villain.' Donning a perfect cynic image carved with the emotions of fury and revenge, the actor can be seen exploring a rather dark side of his persona as shown in the trailers and promos of the film.
Starting his Bollywood career from a romantic film, 'Tujhe Meri Kasam,' Ritesih constrained his acting prowess to films of comedy genre like, 'Masti,' 'Hey Babyy,' 'Dhamaal,' 'Do Knot Disturb,' 'Tere Naal Love Ho Gaya' amongst many others on the similar lines.
It was in 'Bluff Master' that he played a slight out-of-the-league character and the film also did well at the box office and he was playing the lead next to Abhishek Bachchan.
Gyrating on the stature of fun and frolic, Riteish's films have always been serving a good doze of humour creating a colourful aura around.
Now since the actor has gone a step ahead in his career and has effectively dared to don such a dramatic character in 'Ek Villain,' we wish for tons of appreciations for the actor!
A ray of change surrounds Riteish Dehmukh now after his never seen before pace. Father-to-be, Riteish Deshmukh has ventured into production with his latest released 'Yellow' that garnered myriads of applauds and now the buzz around his Marathi debut film, 'Lai Bhari' is also much active.
We wish the actor a very best for his future ahead!